Fatal collision claims life of 35-year-old Lloydminster woman
Posted on August 17, 2021 by 40 Mile Commentator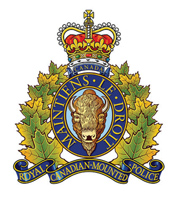 Commentator/Courier
Redcliff RCMP have started an investigation into a fatal collision after responding to a call at approximately  6:30 a.m. on Aug. 7.
The fatal accident happened on the Trans-Canada Highway near Highway 524.
A preliminary investigation indicated that  an eastbound car with two occupants clipped an eastbound pick-up truck while overtaking it and causing the driver of the car to lose control.
The car then rolled several time in the south ditch.
The accident claimed the life of a 35-year-old Lloydminster woman and the 18-year-old male passenger from Brooks was transported by ground ambulance to a local hospital with non-life threatening injuries. The 60-year-old lone male driver truck driver from Winnipeg was treated for non-life threatening injuries.
Redcliff RCMP investigation is on-going however the name of the deceased will not be released and no further updates are anticipated.