Wanda Woodward Memorial Bench Show celebrates 40 years with a renewed focus
Posted on August 17, 2021 by 40 Mile Commentator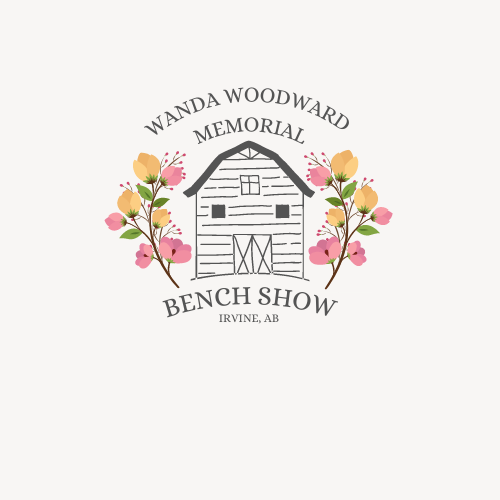 By Justin Seward
Commentator/Courier
After a year hiatus due to the COVID-19 pandemic, the Irvine Agriculture Society's Wanda Woodward Memorial Bench Show is excited to return for its 40th year on Sept. 4-5.
The Bench Show began in 1981 at the school and the event grew to the point where it made its way into the Sports Complex.
A bench show is a place where people can gather to display items that were done with the best of their skills.
"I think what I am excited about most in taking over the committee coordinator position is that now is this time when I think we are looking backward to look forward in an odd way that is not talked about before in that we're looking at the skills of our ancestors as far more relevant now than maybe we did two years ago even," said Amber Coderre, Bench Show Coordinator.
It was always the committee's goal to return this year for the 40th anniversary.
"So, given all the ups and downs we've had over the last couple of years for events in the province with COVID, we weren't sure if we would be able to go ahead with the 40th," said Coderre.
"But because you know it feels like a landmark birthday, we felt that we needed to go ahead with it, even if it was potentially smaller this year. We are looking forward to it."
On top of the excitement of being able to host the event, the committee is looking forward to what they feel are renewals of the event.
"Irvine has done amazingly well keeping their bench show over the years," said Coderre.
"Many small towns have lost theirs. I feel that with all the hard work of the local people who've kept it running—we've had good years and bad years, there (have) been floods— (that) it's still been held. That all really speaks to the resiliency of the people of Irvine. I think what we're excited about is the renewal of that tradition."
The hope is to educate more people on what a bench show is.
"I think for those of us that grew up going to the bench shows—like the Wanda Woodward Memorial or the Medicine Hat Exhibition or even the Calgary Stampede—we're familiar of what that means," explained Coderre.
"But there are a great number of people who even though they've grown up here or maybe they've moved here from out of province—they don't actually know what that means— when you say, 'I'm going to go see the bench show.' What we see as a committee now is that we're not only hosting a bench show for the people who know what it is, but we also have the privilege of sharing why it's important and what it is as a part of our culture now. It's sort of a way to highlighting our rural prairie routes in a way that wasn't thought of before."
The committee wants to emphasize this year that the bench show is still here.
"The message that we're going with is that we're still here, we're still tough and we're still cowboy," she said.
"I think that message applies to so many aspects here in Irvine and this area. I'd like to say Irvine, but really, it's this whole district. I think by saying you're going to come in to a Sports Complex that we're all relatively familiar with and comfortable with, and there are so many things that have not changed and will not change because we love them. But I think with the show, what we're emphasizing is that message, 'We're still here.'
The Bench Show will be split into six sections including agriculture, gardening, food, handy craft, industrial art and fine arts for participants to register their items into.
Some redundant skills were eliminated in 2021.
"It just makes it so much easier for judges because when you're comparing skills, you're compare apples to apples instead of apples to oranges," said Coderre.
"So, what we did was we went through and eliminated a bunch of those categories. But we also added a number of categories. For example, like sour dough and honey are new additions."
On top of skills being put on display, there will be several new aspects to the show.
The Bench Show has partnered with Medicine Hat's Six-on Six-Entertainment this year to host an axe-throwing challenge from 2 p.m. to 4 p.m. on the  Saturday and Sunday.
Local-area firefighters are encouraged to come and participate in the challenge for free and whichever hall has the most points and best individual score will win prizes.
"We're doing this as sort of a thank you to all of our firefighters out there who are still fighting fires, still going to ambulance calls all throughout the pandemic as volunteers," she said.
A colouring contest will be also held for kids as well as the biggest grasshopper challenge.
More local judges are going to be used that have vast knowledge of the area and are used to the Bench Show's conditions.
"In the short of it, we've removed the provincial fair standard system and we're moving forward with a local judging standard," she said.
The Wanda Woodward Memorial Bench Show will be from noon to 6 p.m. on Sept. 4 and 10 a.m. to 4 p.m. on Sept. 5.
Early bird registration will be on Aug. 30 from 4 p.m. to 8 p.m. and Sept. 3 from 2 p.m. to 4 p.m. and perishable items can be registered on Sept. 4 from 8 a.m. to 10 a.m. at the Sports Complex.
Bench Show books are available at the Irvine Library, the café and post office in the hamlet.
Participants can email Coderre at benchshowirvine@gmail.com for more information.