Crimes down in Cypress County
Posted on September 1, 2021 by 40 Mile Commentator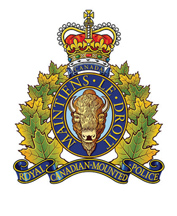 Commentator/Courier
Redcliff RCMP Sgt. Michael Courty presented first quarter crime statistics from April to June to Cypress County council on Aug. 24.
"All in all, persons crimes are down by about three percent," he said.
"One of the anomalies which I noticed on there was criminal harassment. So, I went in and looked at all five occurrences that they reported for persons crimes, in regard to criminal harassment, and most of them were unfounded or insufficient grounds to proceed."
Assaults were down 10 percent —which were mostly domestic assaults.
"Although they were down, that was the significant number that was driving that number up."
Property crimes are down 34 percent this year over the last couple of years in Cypress County.
Courty said one of the anomalies of property crime was theft over $5,000.
"Some of that is straight attributed to the several thefts of some travel trailers that happened in the county over the last little bit," he said.
Average persons and property crimes altogether are down 28 percent year from 2019 and 2020.
Police have seen an overall drop in volume of traffic on local highways in the last couple of years that create a decrease in violations.
Local RCMP have been doing ongoing visits to hamlets and Courty is in talks with the Irvine Library to host a Bike rodeo for the kids in the near future as a part of their strategic plan and youth engagement.
Officers are hoping to get back out in the community to attend events.