Cypress County SMRID projects to commence soon
Posted on September 1, 2021 by 40 Mile Commentator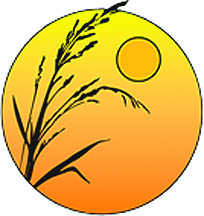 By Justin Seward
Commentator/Courier
St. Mary's River irrigation District will commence soon with its proposed 14 open cut culvert installation and receive a five-year extension on the warranty period, as Cypress County council approved of a variance request on Aug. 24.
The warranty extension will be for the open cut and board pipe installation to deal with any road surface maintenance and backfill testing to be conducted by a third party to achieve and report on any compaction and be tested every 300 millimetres of backfill.
SMRID requests has a total of 29 crossings between 2021 and 2022, there are five underdeveloped road crossings that from SMRID's understanding are already allowed for open cut and were asking for an allowance to do an open cut on an additional nine crossings.
"So, one of the things we thought was if it's an undeveloped road allowance, then we'd just allow the open cut because there's not a road that would be disturbed and they could be easily maintained and fixed at a later date," said Kim Dalton, the county's director of public works.
SMRID plans to do three projects in the fall and winter in Cypress County including West Medicine Hat Lateral 31/38 that is directly north of SMRID's Murray Reservoir and would involve 10 road crossings.
The proposed Project 1 will see 14.7 kilometres of PVC pipeline, eliminates 10.7 kilometres of existing open canal, involves 13 Cypress County road crossings and three variances requested.
Project 2 is South Medicine Hat 3, and would be located south of the city and includes nine county road crossings, 14.5 kilometres of PVC pipeline and eliminates 7.7 kilometres of existing opening canal and three variances requested.
Project 3 is West Medicine Hat, is west of the airport and proposed to be constructed over two years from 2021 to 2023.
This project is phase one of 2 and would see a proposed 15 kilometres of PVC pipeline installed and involve seven county crossings
"They have an invested interest in this too because this is their ratepayers also for this infrastructure," said Dalton.
Coun. Dustin Vossler said this is pretty common practice.
"The last time they went and did the big pipeline projects through the open cut, they had a lot (of) bigger diameter pipe and the smaller stuff, they boarded," he said.
SMRID users would be saving $500,000 on the project by proceeding with the open cut in the county.
Council brief:
Dunmore Equestrian Centre recreational funding request
Council approved for the municipality to enter into a one-year advertising contract with the Dunmore Equestrian Society for a 3-foot-by-eight-foot metal sign that will be placed in the infield of the outdoor arena at a cost of 1,500 for a yea . There will be an option for a renewal of $1,300 for additional year.
The second approved motion was to add the Dunmore Equestrian Centre to  the recreation grants list.