Fire chief explains Fire Bylaw changes
Posted on September 7, 2021 by 40 Mile Commentator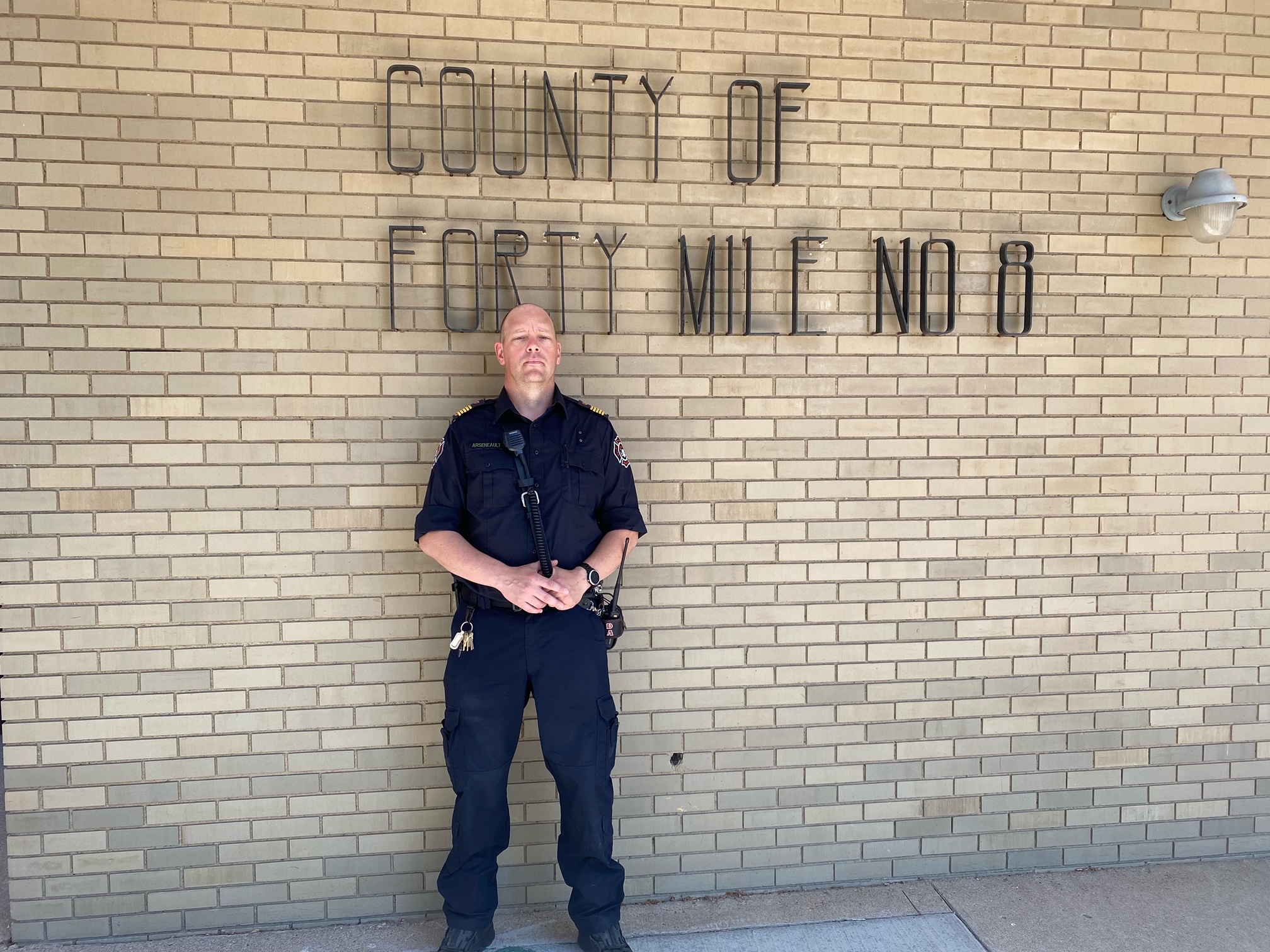 Commentator/Courier Photo County of Forty Mile fire chief Darren Arseneault.
The County of Forty Mile No. 8 has had some changes completed in our system of fire control that the fire guardians use within the County.  With the support of our Council, the emergency managers worked to implement some changes that allow for some better flexibility in our fire control system.  This newly implemented flexibility is based on permitting certain types of fires on a geographical region, rather than a blanket one call for the entire County.
This is a result of an evaluation performed on the preceding by-laws that were in place and the changing needs of the County's residents.  With safety being our number one priority, the emergency managers performed an overhaul of the bylaw and fire control system, from which emergency managers were able to present to our Council a more flexible plan allowing for approved, localized permits to be implemented when the conditions are safe to allow for these fires to take place.   
Effectively, as an example, the fire guardians may allow for a permit to be issued in the County north of the hamlet of Burdett, yet still have no permits issued in the southern part of the County, as they may not have had any moisture in an overnight event.
The new changes to this bylaw have also given us a few new aspects to speak of as well.  First and foremost, would be that the bylaw now requires a burn permit year-round.  This means that anyone in the County wanting to burn their clean organic materials in their farm yards will be required to go online to the County website (www.40mile.com), the County app on your smart phone "40 mile app", or call in to the County office (403-867-3530) to have a permit issued.  This significant change to our fire control system will reduce our fire department members responding when it is not necessary, reducing wear and tear on emergency vehicles, and more importantly, not having our dedicated members taking time away from their jobs and families to respond to a fire that is being monitored as a controlled burn by a diligent resident.
As we all move forward In these dry conditions, our residents are still encouraged to check the Alberta Fire Bans website (www.albertafirebans.ca ), the County website (www.40mile.com ) and the County app on their smart phone "40 mile app" for any changes that may come into effect as the environmental conditions change moving forward.
Darren Arseneault.
County of Forty Mile No. 8
Regional Fire Chief.