Geigle remembered for his continuous community support
Posted on September 7, 2021 by 40 Mile Commentator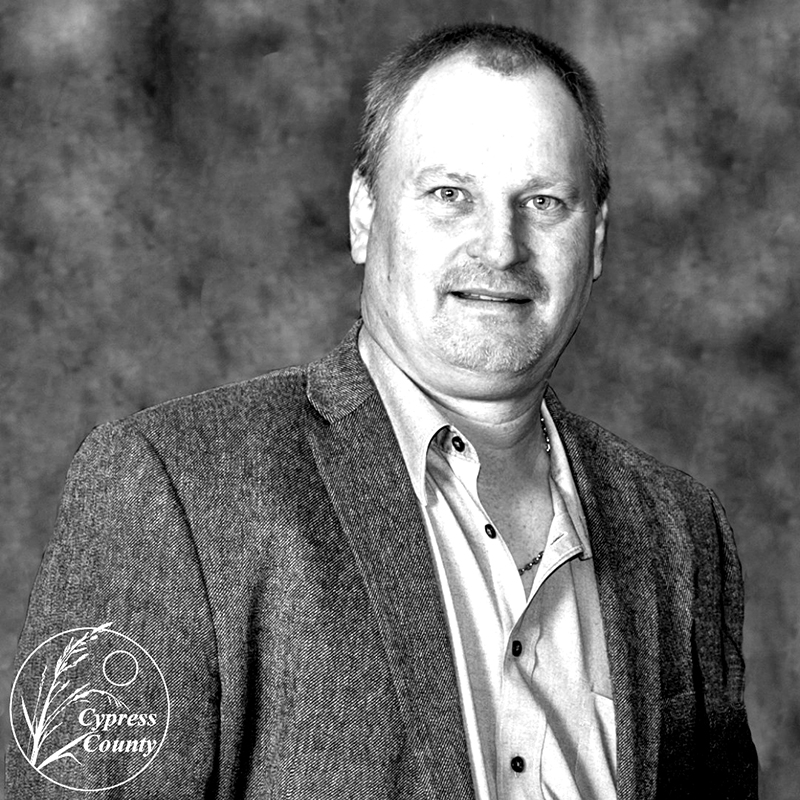 By Justin Seward
Commentator/Courier
Cypress County officials announced the sudden passing of Coun. Darcy Geigle on Aug. 29.
Friends of the 54-year-old, who had been reeve of the county in the early 2010s, said to Southern Alberta Newspapers on Aug. 30, Geigle had finished harvest on Friday but had a "medical episode" on Sunday morning.
Geigle had served the Irvine area for 17 years on council, with seven of those years as reeve.
Craig Vossler, president of the Irvine Ag Society, knew Geigle personally as he was the councillor who was the county representative at Ag Society meetings.
"I was blown away," said Vossler.
"It's a huge loss. He was a really good councillor. He had a real common-sense approach to everything and he was a real approachable guy. I mean I was never scared of phoning him anytime to talk about stuff."
Vossler said Geigle brought a lot of fiscal knowledge from the county and what the county can and can't support to the Ag Society meetings in terms of development in the arena.
Vossler thinks the county meant a lot to Geigle.
"I think all of Cypress County was important to him," said Vossler.
"I know he always wanted to make sure that fiscally we were responsible and liked to see things break even."
Vossler will remember Geigle by his time on council, the projects he had overseen and  his support for the Irvine Curling Club.
"His farm always sponsored or donated to a lot of events that happened within the community," he said.
"The 20-Mile Post Days—he was always $1,000 or something like that for a financial donation."
Mark Neubauer, on behalf of his family and Neubauer Farms penned his deepest sympathy to the Geigle's wife Laurie and family.
"This has come as a terrible shock to us all for your pain," said Neubauer.
"I have known Darcy almost my entire life with memories starting back when both our dads spent almost every weekend together in a curling rink somewhere over the winter. That exposure led us both to curling together and against each other with a respectful level of will to succeed. However, we were on the same team up in the lounge after the game."
Fond memories also included many baseball tournaments and social outings associated with sporting events over the years, he said.
Neubauer said everything Geigle did, he did well—whether it was sports, farming or contributing more than most to his community.
"Darcy took everything he did seriously," continued Neubauer.
"He studied, researched and put every effort he could into doing everything he took on to the best of his abilities."
Cypress County Coun. Robin Kurpjuweit added, "To me, Darcy was a seasoned councillor who was committed to representing the Ag community and Cypress County. He was a good man with good sense. We will miss him."
With files from Collin Gallant, Southern Alberta Newspapers