Nearby renewable energy projects get regulatory OK
Posted on September 7, 2021 by 40 Mile Commentator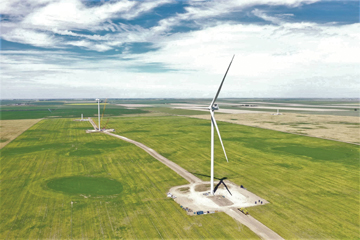 Southern Alberta Newspapers
A host of renewable power projects planned in the southeast have cleared regulatory hurdles as August comes to a close.
The Hilda Wind Project and a separate expansion of the Brooks Solar facility both earned project approval from the Alberta Utilities Commission, while objections have been dropped against the Dunmore Solar field and Suncor Energy announced new solar facility near Bow Island.
Nearest Medicine Hat, the AUC has cancelled a public hearing into a proposed plan to build a 216-megawatt Dunmore Solar facility east of Highway 41A after talks between the developer and three nearby landowners led to objections being withdrawn.
British firm P&T Global Renewable Energy submitted its application to build the facility on parts of six quarter-sections located several kilometres east of the junction of highways 41 and 41A on April 24. The cancellation means a decision could be made by regulators on the proposal without further public consultation.
On Monday the AUC also approved the permit for the 20-turbine Hilda Wind farm that would span Highway 41 near township Road 180 in northern Cypress County.
The permit, applied for by the developer, Renewable Energy Systems Canada, has a stated in-service date of Jan. 31, 2023, though the company has not yet said when construction would proceed.
Suncor Energy has begun general public consultation ahead of an application to build a 600,000 panel array on land adjacent to Highway 885 in the County of Forty Mile. That site is also part of the energy company's planned Forty Mile Wind project, and the 220-megawatt solar plant would piggy back on some major components, according to correspondence sent to municipalities in the area.
The company plans to send the project for AUC approval this fall requesting a late 2026 in-service date, though it expects to complete the project two years earlier.
In mid 2020, the company postponed the first phase of the Forty Mile Wind facility when it slashed all capital spending in reaction to steeply declining world oil and gas prices. The company reissued approval to begin construction spending on the project this past winter.