Saskatchewan man charged after an alleged hold up at Irvine Hotel
Posted on September 8, 2021 by 40 Mile Commentator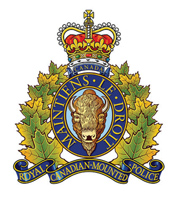 Southern Alberta Newspapers
A Saskatchewan man has been charged with resisting arrest after he allegedly tried to hold up the Irvine Hotel while brandishing a hammer, the RCMP said on Sept. 7.
Mounties from the Redcliff detachment say that a man entered the hotel bar at about 1 p.m. on Monday, Sept. 6 and demanded cash. An employee refused and the suspect fled the hamlet west of Medicine Hat in a white Dodge pickup.
RCMP attended the scene and eventually spotted the truck near Dunmore, and then again west of Suffield where it was abandoned in a field before a short foot chase.
Artsiom Akhverdziyeu, 21, of Herbert, Sask., is charged with robbery, flight from police, dangerous driving, mischief, four counts of assaulting a police officer, possessing a stolen vehicle and failing to abide by probation order.
His net court date is set for Oct. 5 in Medicine Hat Provincial Court.