NDP presence crucial for moving forward: candidate
Posted on September 13, 2021 by 40 Mile Commentator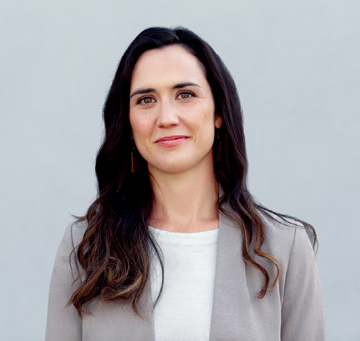 Jocelyn Stenger
By Collin Gallant
Southern Alberta
Newspapers
Jocelyn Stenger says a more powerful New Democrat presence in parliament will ensure policy of any new government will focus on helping working people.
The former Medicine Hatter also shook off the implication that she's on the local ballot only to ensure the party has a presence in the riding.
"I'd move back in a heartbeat," she told Southern Alberta Newspapers in a phone conversation from Edmonton, where the 35-year-old works for the Canadian Labour Congress.
"Voters need a choice that is not the same old, same old, while inequality continues to grow. We've not seen status quo policies work for working people."
Calling talk of the national debt "code for cuts," Stenger says the New Democrats can produce a stable financial plan while scaling back tax breaks for corporations, encouraging domestic manufacturing and boosting social spending.
"Liberals and the Conservatives are two sides of the same coin, they've always propped up the top," she said, while through negotiations with the governing Liberal minority, the NDP has been able to push forward policies.
She cites better supports for workers and businesses through the pandemic, as well as movement on creating a pharmacare system and the Liberals' recent announcements on creating a national $10 per day childcare system.
"We pushed them in a significant way," she said. "The Liberals promise a lot of things to get elected that don't happen, and (with child care) the implementation is really significant.
"It's a nice election promise, but we've seen the Liberals take years and years to make things happen. The New Democrats would make it happen."
The Conservative platform lays out a plan to provide tax credits to families, though other parties have criticized the plan saying the biggest benefit would be for higher-income earners.
"It won't do a lot for a lot of families," said Stenger.
Stenger, a Medicine Hat native who now lives in Edmonton, was acclaimed as the local candidate. That's similar to the process that saw Elizabeth Thomson, another former Hatter working as a political staffer elsewhere, on the ballot for the 2019 general election. That year, the party placed second in the local riding, but with only about one-10th the votes as the first-place Conservatives.
Stenger was born in Oyen and moved to Medicine Hat as a child. She graduated from Crescent Heights High School before earning a university degree in social work.
She told Southern Alberta Newspaper her work in a crisis housing shelter for women led her take an interest in government and policy making, and later earn a political science degree from the University of Calgary focusing on public policy.
She is currently working on a one-year contract to fill maternity leave as the Alberta director of the Canadian Labour Congress.
Stenger joins five others on the ballot in Medicine Hat-Cardston-Warner, which was finalized Sept. 1.
Others are incumbent Glen Motz (CPC), Diandra Bruised Head (Green), Brodie Heidinger (People's Party), Geoff Shoesmith (Maverick) and Hannah Wilson (Liberal).