New county administrative building project moving along
Posted on September 13, 2021 by 40 Mile Commentator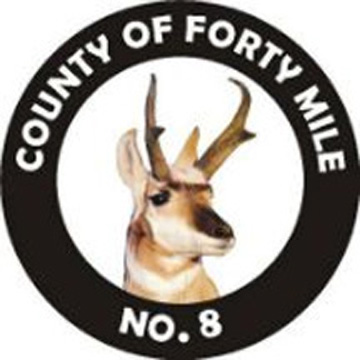 By Justin Seward
Commentator/Courier
The County of Forty Mile's new administration building and agriculture shop expansion project broke ground in the spring and so far is off to a good start in the construction phase.
Chris Copeman, Scott Builders project manager, said the foundation stage is complete and just starting to stand structural steel.
"Well, you know, construction has been an interesting business in the midst of the COVID-19 pandemic, but it's been going well all things considered," said Copeman.
The pandemic has brought on challenges in terms of getting material in.
"That's pretty much industry-wide right now," he said.
"There's lots of worldwide shortages on common components that go into building materials. You know like insulation and chemical components, circuit boards—that kind of thing."
The building will be enclosed in the fall, working inside throughout the winter and an  anticipated completion date of next summer.
Copeman added, "It's a type of  project we do a lot of," when asked about why Scott Builders was interested in the project.
There are 20 to 30 workers on site at peak times of construction.
Scott Builders is Calgary-based, but have tried to employ a majority of local trades for the project and try to keep as much money in the community as possible.
"The construction is limited to within site boundaries and there's no public hazards," said Copeman.