Manyberries man charged after search warrant conducted
Posted on September 17, 2021 by 40 Mile Commentator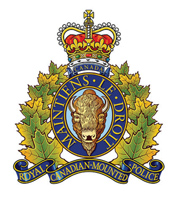 Commentator/Courier
One adult was arrested after Bow Island RCMP and the ALERT Regional Property Crime team conducted a search warrant on a Manyberries property on Sept. 10.
One adult was arrested  on a Manyberries property  after a search warrant was conducted by the RCMP and the ALERT Regional Property Crime.
As a result of  the search, police recovered a variety of stolen property including copper pipes and a trailer. The trailer's VIN was removed and was reportedly stolen previously from Coalhurst. Officers also located several firearms inside the residence
RCMP charged 41-year-old Travis Jason (TJ) Stromsmoe of Manyberries with the following:
Possession or property obtained by crime over $5000
Utter a forged document
Possession of a weapon for dangerous purpose
Resist/obstruct a peace officer
Unauthorized possession of a firearm x4
Unsafe storage of a firearm x4
Stromsmoe was released from custody after a judicial interim release hearing and is scheduled to appear in Medicine Hat Provincial Court on Oct. 6.
Bow Island RCMP initially entered into the investigation for the possession of property obtained through crime in Manyberries on Aug. 23.