Bow Island town council votes to have Highway 3 question on election ballot
Posted on September 21, 2021 by 40 Mile Commentator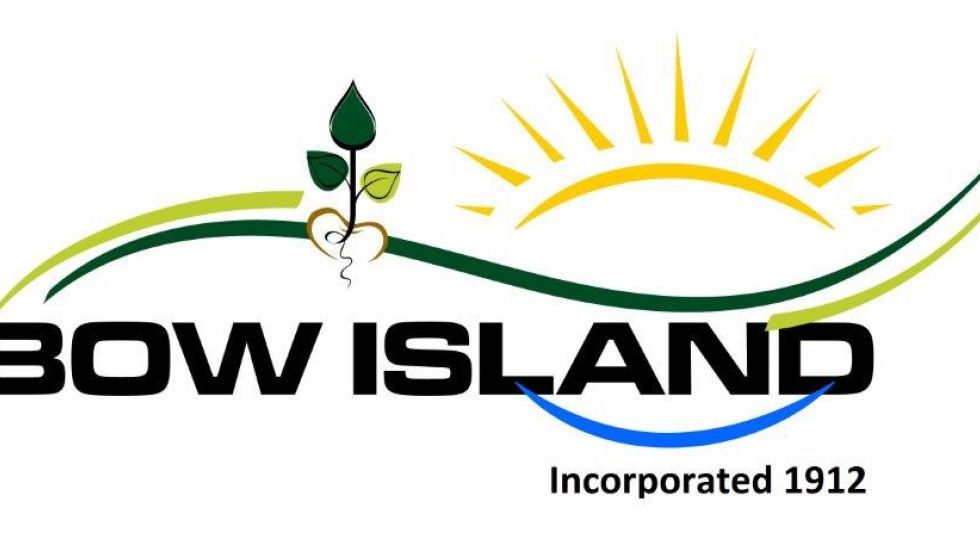 By Samantha Johnson
Commentator/Courier freelancer
Bow Island town council discussed a variety of topics at their Sept. 13 meeting including several aspects to the upcoming municipal election, the Kale Porteous Memorial Splash Park and a visit from Bow Island RCMP acting detachment commander Cpl. Alan Rivard among the highlighted topics.
It will be a busy time at the voting stations during the 2021 municipal election. In addition to voting for a new council, residential input is also being sought by the Town of Bow Island into the rerouting of Highway 3. According to the current plan, drafted in 2013, when Highway 3 is twinned it will be rerouted 4.3 kilometres south of Bow Island and residents are being asked if they support this proposal.
According to Mayor Gordon Reynolds the town is also required to "run the senate election and the provincial referendum question. Even if there was not going to be a municipal election, we would still had to have run an election for the senate and referendum. This is the first time we've had to do this."
Alberta has two referendum questions for the 2021 Municipal election. The first is whether Albertans want to remove the principal of equalization payments from Canada's constitution. Equalization provides federal funding to those provinces with below-average revenue per capita. The payments are made to ensure all provincial governments can provide similar levels of services to their citizens with funding primarily coming through federal taxes and fees. If Albertans vote yes, the provincial government will begin initiating discussions with the federal government.
The second question on the ballot is regarding Daylight Savings Time. The Government of Alberta is proposing we remain on summer hours, those observed between March and November, and not change our clocks twice a year. If Albertans vote yes to this question, clocks will still have to be changed in November 2021 and March 2022, with November 2022 being when the summer hours time becomes official year round.
Mayor Reynolds  explained the senate elections, "successful candidates go on a list that is made available to the Prime Minister and, if he so chooses, he can pick someone from that list to fill any vacancies. I believe there were some seats available for Alberta and recently Trudeau filled those seats with his choices without consultation and I believe there might still be one seat left. It's more a symbolic thing than anything."
While three councillors have officially given notice of retiring this year, most have not filed their papers to run again. Reynolds said, "one other councillor filed their papers last night at the same time as I did." There will be an advance vote, but dates are still to be decided and council agreed to have an Institutional Vote at Pleasant View Lodge for the residents.
The other significant item discussed at the council meeting of September 13 was the Kale Porteous Memorial Splash Park. "The splash park was approved. There was a steering committee with three councillors, members of the public and representatives of the Troy Loney group as well as family members of Kale. We made it official that we are putting up the land and agreeing to operate it," said Reynolds. Funds raised at the Troy Loney Charity Golf Classic as well as at other events will be used to build the park itself.
Smaller items discussed was regarding the updated software and water meter readers. Some areas have already been completed and the work is still ongoing. Morgan Clark was appointed to the Bow Island Municipal Library Board to replace Jen Ager-Pierce, who has moved away from the community. The council also received a letter from CP Rail advising them that Rail Safety Week is taking place between September 20 – 26.
A delegation from the RCMP, Cpl. Al Rivard, came to visit the council to give an update on statistics and what's been happening in the last quarter. Reynolds said, "rumours are absolutely untrue, he advised us they have a full complement of members, and we are being covered quite well. We were pleased to meet him and get an update along with a commitment to continue with that going forward."
For the complete agenda and minutes of council meetings, go to bowisland.com and click on the government tab.