Redcliff town council approve haunted house requests
Posted on September 21, 2021 by 40 Mile Commentator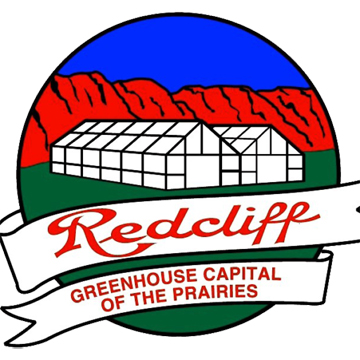 By Justin Seward
Commentator/Courier
Redcliff Town Council approved two separate haunted house applications on Sept. 13, where Kevin and Julie Lagasse will be hosting their own at 305 2nd Street SW—which was the vacated greenhouse that hosted last year's event in conjunction with the Redcliff Youth Centre.
The Redcliff Youth Centre will be moving to a new location at Suntaira Growers Inc. at 332 4th Street SW.
Details for the Lagasse's haunted house are yet to be determined.
RYC's Glass House Haunting Fundraiser will be going from Oct. 15 to Oct. 31.
Hours are Tuesdays to Thursdays from 6 p.m. to 10 p.m., Fridays and Saturdays from 6 to 11 p.m. and closed on Sundays and Mondays.
Entry is a minimum $5 or $15 per a family of 4 or $3 per guest with a non-perishable food item for the food bank.
Water Conservation and Restrictions bylaw
Council passed second and third readings of the Water Conservation and Restrictions Bylaw that administration brought forth for consideration.
The bylaw was created in the event that water consumption maybe higher than the ability of the water treatment plant to produce and maintain levels of acceptable potable water.
"Hot, dry weather can create more demand than supply. Water restrictions give our reservoirs and water treatment plant an opportunity to recover so that there is sufficient supply to meet essential requirements like firefighting and drinking water," as read in the agenda package.
The reasons this may occur include periods of hot, dry weather, construction of water pipes and facilities and an unexpected water emergency to name a few.
Municipal election candidate questions
As per council's approval, a public survey was posted until Sept. 20, where residents could submit a question for their municipal election candidates. Questions can also be dropped off at town hall.
Sept. 23 is when the questionnaire comprised of administrations three questions and the public's questions will be provided to all municipal election candidates.
Candidates will have until Sept. 30 to submit their responses and Oct. 4 is when the answers will be posted on the town's website and a link will be available on their social media channels.
HALO donation
Councillors agreed for the town to donate $150 to HALO in memory of  long time Cypress County Coun. Darcy Geigle, who passed away on Aug. 29.
CertainTeed
Council gave the go ahead to CertainTeed to proceed with Phase 2 of the fire hydrant loop project, subject to the approval from the Town of Redcliff's Planning and Projects department.
Phase 2 would include addition of four hydrants, three of which are planned to be tied to the 200mm diameter water main extension completed in 2019 off of 3rd Street NE. The remaining additional hydrant is 110 metres north of Broadway Avenue W.