RCMP respond to a motor vehicle collision involving a motorcycle
Posted on October 8, 2021 by 40 Mile Commentator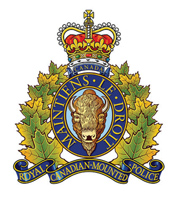 Commentator/Courier
Redcliff RCMP responded to a motor vehicle collision involving a motorcycle on Oct. 5.
The collision happened just before 1 p.m., where a pick-up travelling northbound from a service road entered Highway 1 and collided with an eastbound motorcycle between Dunmore and Medicine Hat.
The male and female motorcycle riders were both in their 60s and were transported to a local area hospital with unknown injuries.
The driver and the passenger of the pick up truck were not physically injured.
However, the 39-year-old driver from Medicine Hat was issued a violation ticket for Failing to Proceed Safely Before Entering Intersection under the Traffic Safety Act.
The collision remains under investigation and no further updates are anticipated.