North 40 Mile 4-H Club ready for a new season
Posted on October 12, 2021 by 40 Mile Commentator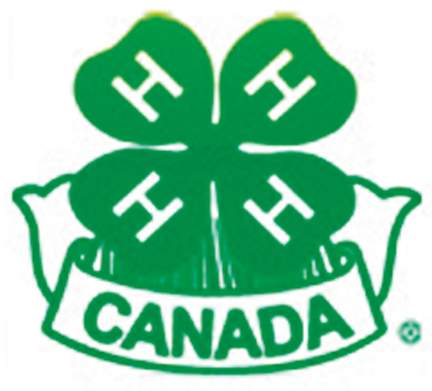 By Justin Seward
Commentator/Courier
After a  season of mostly Zoom calls due the COVID-19 pandemic and very little in-person interaction, the North 40 Mile 4-H Club is ready to have group meetings again beginning on Oct. 18.
"It's shaping up" said Joanne Langeweg,  North Forty 4-H club general  leader.
4-H Club members will be working on their beef, lamb, turf grass motorsports and the additions of horse and chicken projects are being looked into.
"We're hoping the club level in person, but it looks like district and that kind of thing would be virtual," she said.
There were times last year such as Achievement Day where the kids felt the excitement to be together and the hope this year is to meet in person as long as possible.
"We'll monitor what each project is doing and keeping up with Alberta Health guidelines and try to plan events (and) have the best year we can," said Langeweg.
There will be between 20-25 members in the club this year.
What the club learned from last year is getting familiar with Zoom and Google Classroom.
"We made the best of what we could," she said.
"It was little disheartening. The kids would prefer be in person, but they made the best of it."
The kids will have to decide by Oct. 18 if they want to be a member.
Alberta 4-H chief executive officer Kurt Kinnear said with the current guidelines, clubs have more options on how to safely meet.
"This year should be easier for our leaders to serve our members," he said.
"What we're doing is actually trying to equip our leaders with very consistent and better information to make their jobs easier as they focus on our members."
He expects clubs to be back to normal than previous years.
"The only impact will be the amount that we'll be able to have at the more provincial level program because of facility guidelines and restrictions," said Kinnear.
Kinnear credits the clubs for being resilient through the pandemic.
"We found ways to continue serve our youth and we operated at 95 per cent capacity last year and are hoping for an even better year this year," said Kinnear.
4-H Alberta was able to obtain 96 per cent of its sponsorship through COVID.
"We provided every tool and every resource possible to support our members during this time—that included exemptions from AHS— so we could still serve our kids. Like personally, I feel like our youth have been forgotten and need to be served more than ever," he explained.
4-H constantly  followed AHS guidelines throughout last year to serve its youth—which assisted in club level activities being conducted safely.
Kinnear believed that it was important for clubs to keep going because the youth needed community for development.
"4-H provides mentors and leaders that are there for them and I believe they need to be there for them during the hardest times and they were," he said.
Information on COVID restrictions can be found at http://www.4hab.com.