Kilpatrick to serve second term as Redcliff mayor
Posted on October 27, 2021 by 40 Mile Commentator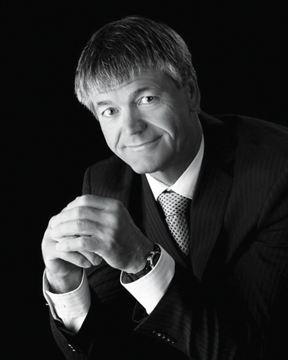 Redcliff Mayor Dwight Kilpatrick
By Justin Seward
Commentator/Courier
Incumbent Redcliff Mayor Dwight Kilpatrick will serve his second term as mayor after gaining 656 of 1,362 votes of the votes during the Alberta municipal election on Oct. 18.
"I'm very pleased with the result," said Kilpatrick.
"It does vindicate you for what we've been doing for the last four years, because not only do I get re-elected, but all the incumbent councillors placed highest in the polls too. So, my way of looking at it is people must be fairly happy with the way things are going and that we should stay the course we've been working on."
Kilpatrick was up against first-term councillor Shawna Gale, former mayor Ernie Reimer and Mark Payne for the mayor's chair and he thought this campaign was more concerning.
"Because when you have more people running, the people have more choices and then what was more concerning was the fact that we'd just been through a federal election, where everybody was talking change," said Kilpatrick.
"And news in the city was always about change — so, when you have all the talk of change and you're the guy that's in, change isn't always your friend. But, no, with what results came out, I'm very happy."
Kilpatrick said when he was out campaigning door-to-door, most of the people he has talked to were cordial and some expressed that things were going well.
He also heard concerns that will be looked at budget time with items that were not on the radar such as a possible playground on the east side.
Kilpatrick also believes the town should stay the course with the rebuilding of infrastructure to make the town a better place and room for growth in economic development
"It means that people can come to town and (not be here) stressing things," he said.
The next order of business will be to get councillors on committees and see what everybody wants.
Kilpatrick has been on council for 36 years (28 as councillor and will be eight as mayor at the end of this new term).
"I actually like being in the know and seeing stuff come to fruition. You know, after planning and I hope it makes Redcliff a better place, I want it to be a better place," said Kilpatrick.
Gale finished second in the polls with 363 votes and felt she conducted her campaign with integrity.
"I had my family and friends there to support me and all night long (on election night) and into this morning, I had phone calls and emails and there was a lot of support there," said Gale.
"It just wasn't meant to be. I had lots of volunteers help with my campaign and I got all my material out. I feel really blessed (to) have such caring people in my life and at this point I just wish the new council coming on the best in their term."
Reimer placed third in the voting with 238 votes and Payne had 105.