New and returning councillors ready for the next four years in Cypress County
Posted on October 27, 2021 by 40 Mile Commentator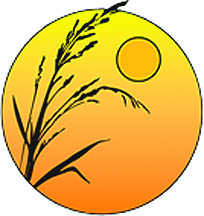 By Justin Seward
Commentator/Courier
Cypress County will have three new members that will join the other sixr returningcouncillors after the Oct. 18 municipal election.
Blaine Brost will be the new councillor to represent Ward 2 Irvine/Walsh after receiving 123 votes of 306.
"It feels really gratifying that I was able to win the Ward 2 council position, knowing my best friend (Darcy Geigle) held it for so many years (17 years)," said Brost.
Both Geigle and Brost went to school together, graduated together stood up at each other weddings and it will be big shoes for Brost to fill after Geigle's passing in August due to a "medical episode."
"Absolutely, it's huge shoes to fill," said Brost.
"Darcy did a wonderful job here in his position communicating with the town and rural people in this ward for so many years."
Brost campaigned right from when he put his name in the hat.
"I got out posters and had a really good team—my family and friends and neighbours all chipped in to spread the word and helped me with the campaign," said Brost.
"I'm really proud to have such a good team and I thank them so much for that and also my counterparts, they did a heck of a job—hats off to them and their campaign efforts."
Brost wants to bring forward issues of Irvine with the issue of the proposed campground and the library.
Matthew Cole placed second in the voting for Ward 2 with 109 votes.
"It was a lot of fun," said Cole.
"I mean it was unfortunate I didn't quite make it. But we kind of split the votes between three candidates and everybody had a good run. Yeah maybe next time—if there is a next time— to get a little closer, but it was definitely a good experience. I got to meet a lot of the new people that moved to town and into the country as well."
Dustin Jones was thethird candidate, who received 74 votes.
Lloyd Want (74 votes) defeated incumbent Coun. Ernest Mudie (44 votes) for Ward 3-Elkwater.
Dan Hamilton will be serving his third term on council after accumulating 202 votes for Ward 5- Dunmore/Veinerville.
"I'm here for my ward and Cypress County as a whole," said Hamilton.
"I'll try to do my best for the next four years and try and strive for the county to move forward."
Hamilton's goals will be on the linear tax from the government and making sure that is done properly and advocate for sustainable funding for HALO.
Della Burkitt, Hamilton's opponent, had 161 votes.
Incumbent Coun. Robin Kurpjuweit took Ward 4 (Longfellow) with ease as he gathered 159 votes, while his competition Garry Lentz had 95 votes.
"I'm grateful," said Kurpjuweit.
"I had a lot of really good support coming from the area obviously and four years ago we had support as well— but that support grew— and not only is it nice to be re-elected, it was nice to see that margin increased. I think what I took from that is people were happy with what I was doing and wanted to see more of it."
What Kurpjuweit learned in his first term is, "If you want something, get involved."
"That's definitely one of the things that I've taken away and being elected gives you the opportunity to serve on certain boards and work with different groups. If you want to get something done and get something and see change—you need to be a part of that change and be willing to step forward and get involved."
He would like to see more open dialogue and discussion about important issues at hand.
"The next 10 years in Cypress County on a financial side are going to be important," he said.
"We need to make sure that we are continuing to watch that our spending is in check. We've been seeing decreases in what we spend."
Ward 7 Coun. Richard Oster had the largest amount of votes in the election with 213 over Garry Procter's 144.
Ward 6 will be manned by Dustin Vossler for another term as he had 193 votes to Travis Tubman's 71.
Couns. Michelle McKenzie (Ward 1), Shane Hok (Ward 8) and Alf Belyea (Ward 9) were acclaimed.
There will be a by-election in Ward 9 after the recent death of Belyea and will bring on  a third new councillor.