A high percentage of Bow Islanders say no to Highway 3 rerouting
Posted on November 2, 2021 by 40 Mile Commentator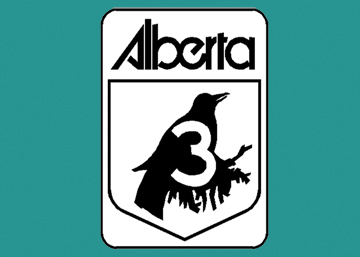 By Samantha Johnson
Commentator/Courier
Even with council being acclaimed, Bow Islanders were still asked to come out to vote on the Senate Election, two Provincial Referendum questions and the Town question concerning the bypassing of Highway 3 around Bow Island. As a result, the voter turnout was lower than would normally be seen but the vast majority, 71 per cent, voted no to the to the rerouting of Highway 3 around Bow Island.
Mayor Gordon Reynolds says council is "looking for meetings with provincial officials in transportation to reinforce our stance that we are not in favour of the bypass as it stands in the plan." A plan that was created by the provincial government in 2011 and released in 2012.
It is hoped those meetings will take place in the next month or so, with the AUMA convention coming up in mid-November, it could be the ideal time. "We'll raise the issue and take it from there," said Reynolds.
The 2011 plan was based on creating a freeway. "The government has repeatedly said to us that they are not in a position to build a freeway," commented Reynolds. "Freeways have very limited access through the roadway except for at interchanges and interchanges are extremely expensive."
Reynolds further explained, "What we are saying is we don't feel it's relevant (the 2011 plan) partly because of cost. The route the engineer chose currently contains no road allowance right now at all. There would be a major impact on quite a bit of irrigated land and if they simply twinned what we already have that impact would be reduced. The cost would be reduced as well, irrigated land prices in this area have skyrocketed in the last few years. It would cost the province an awful lot of extra money to get this done, which creates another challenge for us in getting it twinned."
The biggest concern for the town is the distance the bypass would be from town, 4.3 kilometres from the existing highway.
"That's quite a distance. Our highway businesses that are well established are very concerned. Some of those businesses rely on that exposure for their marketing," said Reynolds. "I recognize that a non-bypass does create more congestion because we have a traffic light. It slows traffic down, but we've lived with that for many years. A twinned highway would still move better than a two-lane highway."
What section will be twinned next is hard to say. The Highway 3 Twinning Development Association, which Reynolds is involved with, "Will keep up the lobby efforts. Lots of it will depend on potential economic developments. Possible projects, something that is going to really drive home the message to the government that they need to twin the highway and that would apply to any of the remaining sections, whether it be west of Fort McLeod or between Bow Island and Medicine Hat. The Twinning Association's priority list has Medicine Hat to Seven Persons next up but from the Associations standpoint we will take whatever we can get. Whatever makes the most sense economically and for the government."
The reason the bypass issues has created lots of interest at this time is because, "They are going to twin Taber to east of Burdett and logically it could be thought the next step would be to just carry on and if someone in Edmonton says that's what they want to do then we better be prepared to have a discussion about where that should go."
For the twinning of Taber to east of Burdett, "This year was spent acquiring land and doing detailed design work. We'll see actual construction going on next year to be completed by 2023," said Reynolds.