Bow Island tire shop feeling effects of global tire shortage
Posted on November 12, 2021 by 40 Mile Commentator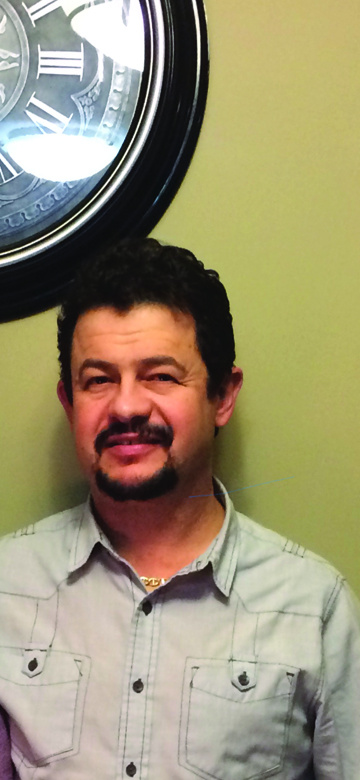 Photo Submitted by Frank Loewen Bow Island Integra Tire owner Frank Loewen recommends customers to come in and get their winter tires before inventory is gone as tire shortages still continue globally.
By Justin Seward
Commentator/Courier
Bow Island's Integra Tire is feeling some effects of the global tire shortage that according to owner Frank Loewen has increased in the last year.
Loewen said Integra Tire is affiliated with most of the bigger suppliers and are very fortunate that way in terms of getting stock.
"We brought in quite a bit," said Loewen.
" We've got quite in the warehouses too, but after that's gone, it will be gone. I think people will have to realize if they want to grab a specific tire that they want, it would be better to get it sooner than later."
Loewen said Integra Tire ordered tires in May and suppliers said they would be here in the fall, and now it's moved to next May.
"So, nothing is promised for the future and that's a problem we're seeing," he said.
"Like Michelin said they're 40 per cent short of supply, which means (we) can only supply 60 to 70 per cent of what they can produce and off shore stuff takes about three months longer than what it used to take and a lot more expensive. So, yeah that's a problem. I think we'll be doing alright around here—we've been kind of prepared for it."
Loewen says the main reason for a shortage is COVID, but probably 60 per cent of the tires sold in Canada are built overseas.
Loewen said they did most of their orders in early spring.
"That was just kind of like a forecast of what we would be selling since we don't know how the winter is going to be," he said.
There has been an increase for manufacturing costs.
"Tires (haven't) gone up in the last several years much—it went up probably one or two per cent per year," he said.
"We've seen quite a difference this year where they went up just about every month. Some tires three per cent, some 12 per cent, some seven per cent. So, all in all, I think most of tires went (up) anywhere around 30 to 35 per cent since the beginning of the year.