Christmas Market to showcase local businesses
Posted on November 12, 2021 by 40 Mile Commentator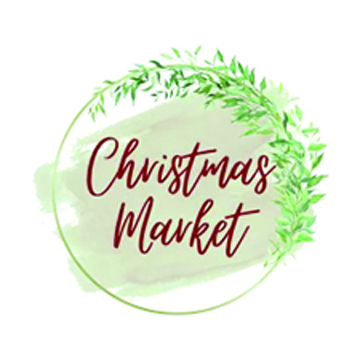 By Justin Seward
Commentator/Courier
Bow Island/ Burdett Chamber of Commerce's Market in the Park committee will be hosting a Christmas Market in Burdett later this month.
The market idea stemmed from 2019 when the committee had found out that the Bow Island Legion was not hosting its annual craft market and that is when they were asked if they would be interested in taking over the event.
Market in the Park ended up hosting the event that same year.
The Market went on a one-year hiatus due to COVID and the committee is excited to be able to host again in 2021.
"Right now, we have a variety of home-base businesses, handmade items (and) I think we got a couple of baked goods as well," said Tara Robertson, market organizer.
"So, very similar what we usually see at Market in the Park, just on a wider scale."
The focus of the Market is to bring customers and vendors together.
"For a lot of the vendors, the Christmas markets are where they make most of their money," she said.
"And so, by being able to offer a market like this, we are helping to facilitate all the small home-base businesses that are around here."
About 80 per cent of the businesses are from Bow Island and area, while there will be a couple of vendors coming from Medicine Hat to make homemade gift items.
It was important for the committee to host the Market close to the Christmas season after seeing a lot of events being put on hold for the last 20 months.
"We debated for a good two months what we were going to do and eventually we decided that the community needed this, that the businesses needed this and the customers needed this," said Robertson.
"It's very important that we do what we can to continue businesses in this area and make sure that they survive."
The committee has seen Market in the Park grow every summer and as result, vendors have shifted over to the Christmas Market.
Robertson said the Christmas Market also helps them to get vendors for the summer market.
The committee are taking 30 vendors and going with the one-third capacity regulations.
There are vendor spots still open and can be filled by emailing Marketinthepark19@gmail.com.
Jake's Food Truck will be outside for people to place to order at.
All vendors will be providing a door prize item which will be in turned combined into a basket.
Tickets can be purchased to win a basket, with proceeds going to the 40 Mile Food Bank.
Attendees can get a free entry into the draw if they bring an item for the food bank.
The Chamber of Commerce will be doing a special draw for $350 in Chamber bucks that can be used at any Chamber-member businesses.
The Christmas Market is on Nov. 19 from 1 to 7 p.m. at Burdett Centennial Hall.