Colin James concerts sell out in a matter of minutes
Posted on November 12, 2021 by 40 Mile Commentator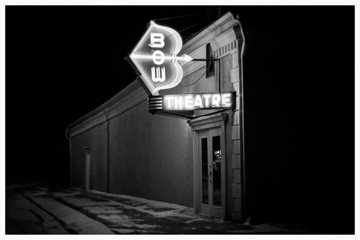 Blues at the Bow website photo
Contributed
The Colin James Blues Trio shows that are scheduled for Blues at the Bow stage later this month sold out in just over a half an hour on Nov. 1.
"All the patience and hard work since the cancellation of the original Colin James Blues Trio in March of 2020 is finally paying off, and we can't thank everyone enough for all their patience, too," said Jason Riddell, president of Blues at the Bow.
"Selling out this fast feels like we're maybe rounding the corner from all the challenges that have come along with COVID-19.  It almost feels like a dream, and we definitely don't want to wake up."
With selling out so fast, Blues at the Bow is wanting to caution everyone still looking for tickets as fake ticket sales are already being experienced through the Blues at the Bow Facebook page.
The best advice for getting tickets at this time is to purchase from friends or family and NOT purchase from the comments section of Facebook.
"It's unfortunate to see this happening, but given the demand for tickets for this event, we want to make sure we are letting people know to be cautious," added Riddell.
Reminder that refunds will not be provided, unless this show is canceled due to COVID regulation changes made by the Government of Alberta, or a cancellation by the Colin James Trio.  In accordance with the current Government of Alberta protocols and guidelines, the historic Bow Theatre is also now following the 'Restriction Exemption Program'. All those attending a show must follow all requirements under the Government of Alberta 'Restriction Exemption Program' in order to be admitted. Please refer to the Government of Alberta website for more complete information.
This is going to be an incredible show and we can't wait to see everyone at the Colin James Blues Trio shows on Nov.23 and 24.
Venue: Blues at the Bow provides an incredibly unique, live entertainment venue that has been bringing Grammy, Juno, W.C. Handy Award, and International Blues Challenge award-winning and nominated artists to the southern Alberta area. Over the past few years we have provided an amazing line-up of award-winning artists like Jack de Keyzer, Roy Rogers, Romi Mayes, Paul Deslauriers, Colin Linden and The Harpoonist and the Axe Murderer. With sold out concerts for the majority of our shows, this next concert at Blues at the Bow will be no exception, and given it's Colin James – one of Canada's favorite award-winning artists, it will be one for the books!