Foremost and District Chamber of Commerce to host a Christmas Market
Posted on November 16, 2021 by 40 Mile Commentator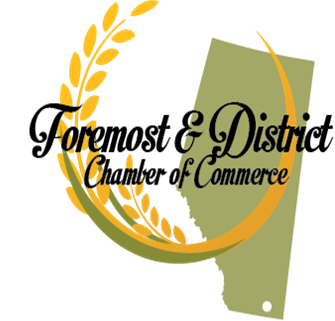 By Justin Seward
Commentator/Courier
The holiday spirit is going to hit Foremost in just over a week's time with a Christmas Market on Nov. 25.
Foremost & District Chamber of Commerce is sponsoring the event and the focus is for people to shop local for Christmas and to get people out doing things.
"We're basically bringing a shopping mall to the Foremost Community Hall and allowing folks to come in and support local business ," said Heather Walsh, Christmas Market committee member along with Terri-Lynn Arnal and Lana Halvorson.
"We've got toys, handmade crafts, some baking, we have lots of home-based business—candles and that sort of thing. Yeah, anything that you can think of that's home-based business, we would be happy to have them."
There are 25 vendors who are interested and the committee is looking for 30 to 35.
"We'll spread out on both sides of the hall if we have enough interest," said Walsh.
Spots are still available and vendors can find more information by calling the Chamber office at (403) 867-3077 or email at chamber4most@gmail.com.
Walsh agreed that it means a lot to have this market come back for both the Christmas and community spirit.
"Both of things are perfect reasons to have the market," said Walsh.
"We want to get folks spirits up; we want  the community as a whole to get back to doing activities and events and the hall board is super happy to have renters back in there."
A change this year is there will be no service group coming into to serve a meal or host a fundraiser.
The Christmas Market is on Nov. 25 from 1 to 7 p.m. at the Foremost Community Hall.
Masking and social distancing is mandatory and one-third capacity is going to be implemented.
The event is free to attend.