Work together for more, region's leaders vow
Posted on November 16, 2021 by 40 Mile Commentator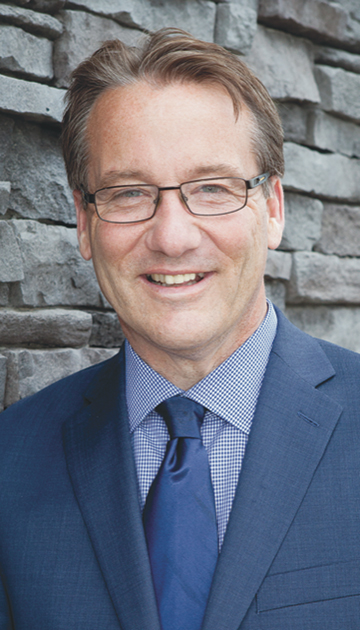 By Collin Gallant
Southern Alberta Newspapers
The message from the region's political leaders at a business-focused luncheon Tuesday was that southeast Alberta needs to get it together and work together to drive economic growth.
"We're all in this together," said Redcliff Mayor Dwight Kilpatrick during the annual autumn Leadership Lunch sponsored by the Chamber of Commerce and Apex, an event cancelled last year by the pandemic and held remotely on Tuesday.
It brings together all the local, provincial and federal elected officials from the greater Medicine Hat region, and presentations this year were laced with calls to create a common stance for lobbying governments and drawing in industrial and agricultural investment.
Cypress-Medicine Hat MLA Drew Barnes kicked off the virtual meeting that was attended by political and business leaders by discussing the co-ordinated "Choose Lethbridge" effort that city has used.
A similar strategy is needed here, he argued, to push for further irrigation projects, highway upgrades and general program funding from Edmonton, as well as putting a package together for private-sector projects.
"I'd challenge everyone on this call to make this happen," he said,
Kilpatrick and Cypress County Reeve Dan Hamilton both agreed, though Kilpatrick noted that co-ordination required for municipalities, business groups and the private sector can be difficult to achieve.
Medicine Hat Mayor Linnsie Clark pointed to the multi-partner BREWD study (Business Retention and Expansion Workforce Development), and other areas where co-operation could lead to incremental growth in the city and region, then larger and larger projects.
"We have done a lot of good work, but we need to follow through – it's not just going to be another report for the shelf," she said. "There are winners and losers when we view things as individuals. I think that perspective needs to change."
Local municipalities have a complicated history of co-operation over the last decade, though there have been recent signs of a thaw in relations.
The City of Medicine Hat left the Economic Development Alliance of Southeast Alberta after the 2013 city election as councillors questioned the local benefits for the largest funding member.
That left the counties of Forty Mile and Cypress and the towns of Redcliff and Bow Island working together in the renamed "Verge Economic Development" group.
However, the Hat and its bordering municipalities have continued to work out municipal agreements, and last year hammered out an update to the Tri-Area Inter-municipal Agreement.
More recently, the City of Medicine Hat left the Palliser Economic Partnership last year, cutting its membership fees as part of budget cuts in 2021, while proposals to outsource the "Invest Medicine Hat" office had large undertones of creating a more regional approach provided by a contractor.
While privatizing the city office is on hold, it is moving quickly ahead with its regional hydrogen production strategy and this month sent out a proposal to build a new industrial park out for public consultations.
MLA Michaela Frey (formerly Glasgo) says she is encouraged by the possibilities in agricultural and hydrogen sectors, and also outlined a new push by the province to promote and register pre-approved business industrial zones.
"I'm really encouraged," she said. "When times are tough you lean on your strengths and find out a few more strengths out there."
That UCP campaign promise from 2019 would require municipalities to designate land and apply for the development zones.
The effort was also referenced by Premier Jason Kenney last week as a priority for the province in the early new year. That came during the announcement of Alberta's hydrogen sector roadmap plan – another topic garnering discussion during Tuesday's talk.
Member of Parliament Glen Motz says existing industry and municipal efforts can take advantage of huge opportunity in the clean energy sector.
Barnes says he sees a need for continued lobbying for irrigation, Highway 3 upgrades, but also new work on Highway 41 S.
Cypress County Reeve Dan Hamilton stressed it has a new municipal development plan – as does Medicine Hat – and the county is now working on a land-use bylaw.
In late 2020 the three municipalities formed an Intermunicipality Collaboration working group, which officials in the three partners say formalizes a base working relationship that could extend to infrastructure spending, amenities or business development.
"It's going to be interesting to see how it goes forward," said Kilpatrick. "I do believe anything happening in Medicine Hat or Cypress County is good for Redcliff … but everybody has their own backyard."