GoFundMe page started for local toddler with rare brain disorder
Posted on November 23, 2021 by 40 Mile Commentator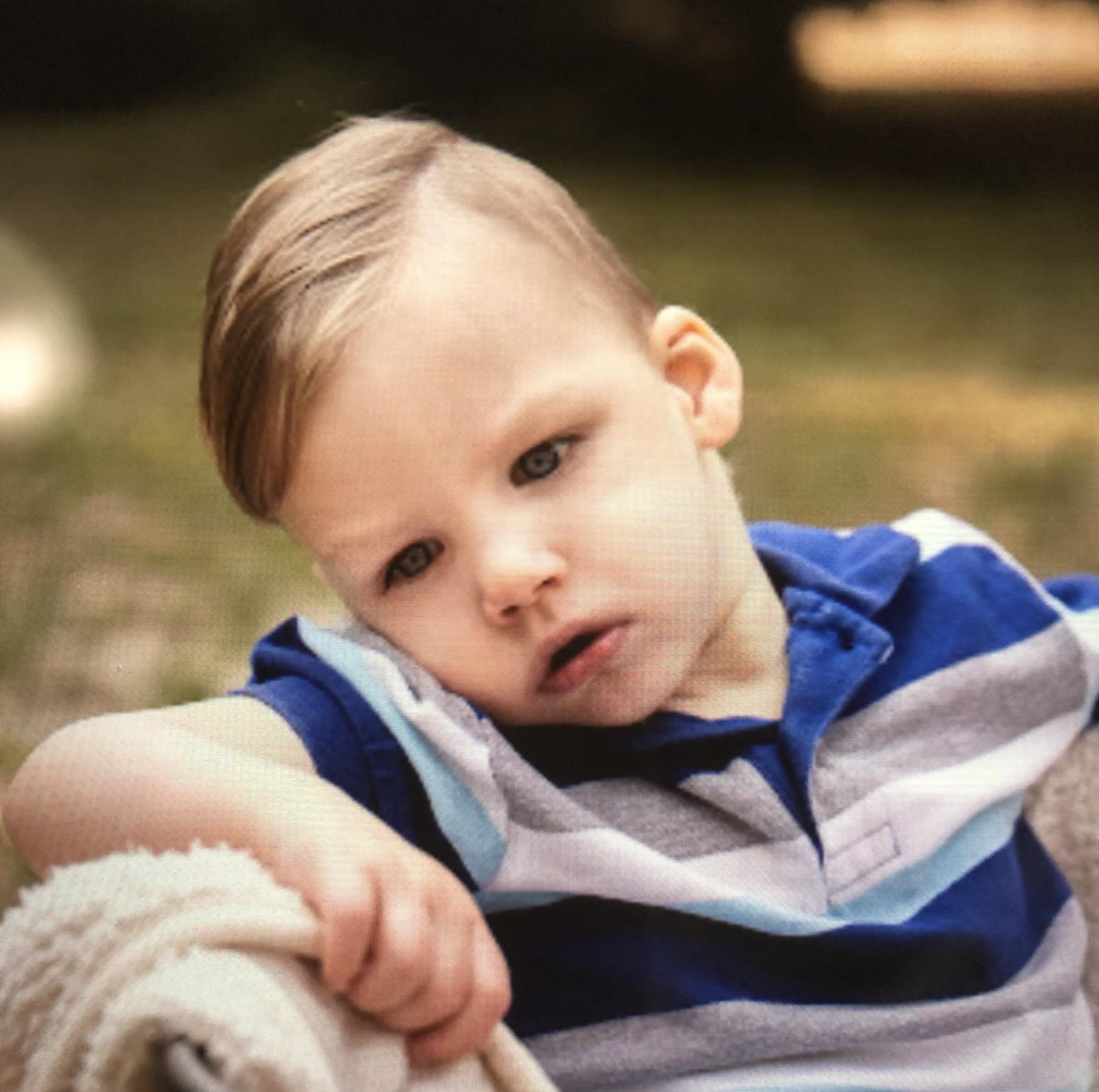 Commentator/courier PHOTO SubmitteD By Ronda Noble Ace Noble is living with BPP and the family is asking for financial assistance to accomodate his needs moving forward through a GOFundMe fundraiser.
By Justin Seward
Commentator/Courier
Bow Island's Unity Electric co-owner Kim Mitchell and her mother Ronda Noble have gone the extra mile to start a GoFundMe fundraiser for two-and-a half-year-old sick family member Ace Noble.
Ace is living with a rare brain disorder called Bilateral Perisylvian Polymicrogyria.
BPP is a rare neurological disorder that affects the outer surface of the brain (cerebral cortex).
Symptoms include muscles weakness in the face to physical and mental disabilities, seizures and spasticity of limbs.
Ace was born on May 4, 2019, in Cold Lake to parents Clint and Shylyn Noble and became  a baby brother to four-year-old Jack.
It was a short time after Ace's birth that the family moved to Bow Island to move closer family and raise their kids in a community that Clint called home.
The family bought their forever home in February 2020 and it was shortly after that doctors expressed concern that Ace had not met some developmental milestones and is when an investigation began.
It was in April of the same year he was diagnosed with BPP.
Now as time goes on, the family home will need modifications to add mobility devices to assist with moving, bathing and feeding Ace.
The family vehicle will need to be equipped to transport a wheelchair or other devices.
"The need, and the fact that we just don't have the funding to be able to do it all for them and they certainly don't have the funding, " said Noble, Ace's grandmother.
"And there was so many people that we talked to about the situation. They felt, what can we do? How can we help? We thought this is maybe a chance for people to help. A little bit goes a long way when it comes to this kind of thing."
Noble said the family needs some funding for respite care.
"So, that's the first goal is to be able to get them some help in the house, where Shy can have some free time, because this little fellow is just like an infant ," said Noble.
Mitchell is Ace's aunt.
"They have consistently exhausted the limits on prescriptions through their health benefits and have had to cover the remaining out of pocket," the You Tube video said.
Medical resources and equipment for children that live with BPP are mostly available in bigger centres and financial help will help Clint and Shylyn stay in Bow Island.
The minimum fundraising goal is $20,000 and donations can be made at https://www.gofundme.com/f/help-ace-get-the-assistance-he-needs?utm_campaign=p_cp+share-sheet&utm_medium=copy_link_all&utm_source=customer