Redcliff Public Library reports a strong 2020
Posted on November 23, 2021 by 40 Mile Commentator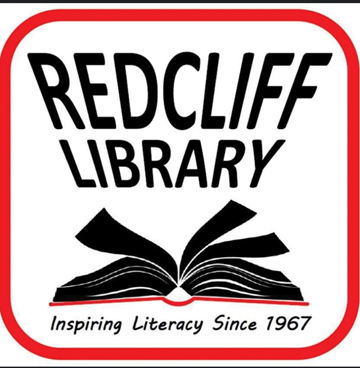 Redcliff library Facebook photo
The Redcliff Public Library board reported a strong 2020 in their annual report to Redcliff town council on Nov. 8.
Despite the COVID-19 pandemic ravaged 2020, the library was still able to have an extraordinary year and exceed expectations.
"That probably relates back to our curbside service," said Tracy Laturnus, library manager.
"Of course, the delivery service that we have always done, but not necessarily promoted the service. But all of sudden when COVID hit that became an essential service to get the items out to our patrons as quickly as possible and as safely as possible."
Programs such as the Scientists in School's Scientists in Situ, self-checkout, a washer toss, income tax program, bike rentals, Let's Chat program, book sale, a live story time, Lego and playdough Facebook stream.
"The part that changed for us was our programming," said Laturnus.
"We still wanted to get our little patrons involved and continuing with their programming to support them as much as we could. So, we did our story time online for them and I guess it was just trying to continue service as much as we could when it came to do volunteering for tax service and the Wi-Fi—people needing copies of their résumés—all trying to do it while our doors were closed."
Laturnus highlighted the Scientists in School offered four free programming sessions between 2020 and 2021 for kids ages five to 12, which led to a partnership with PRAXIS Science Outreach Society—who offered four virtual science programs,
"We actually with the Scientists in Schools, they put together the packages of supplies that the kids would each need to perform the science experiment along with the facilitator," she said.
"When it came to Praxis— the partnership was they would supply the facilitator and the library supplied the supplies. The kids were still getting all the supplies needed."
Laturnus said it was important to note the programs in the report because it just shows the library is an important part of this community.
There were 80 programs offered to  kids, 10 for adults and seniors, 25 for families.
A total of 1,893 new items were added to the library—bringing the total to 20,938.
The annual report that 652 people still are membership card holders at the library, 3,457 connects, 16,150 people walked through the doors last year in addition to 13,223 website visits and the five public computers were used for over 2,000 hours.
Membership card numbers in 2019 were just shy of 1,000 before dropping to 652 in 2020.
"People weren't able to come in for one thing when their library cards were due and not everybody was comfortable with renewing online," she said.