Winnifred raw water project expected to be completed by spring
Posted on December 1, 2021 by 40 Mile Commentator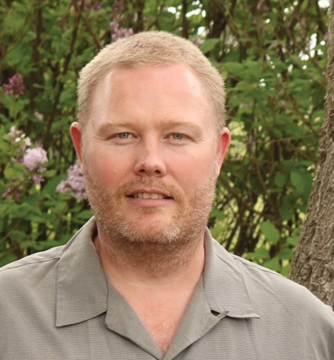 Stewart Payne,
By Justin Seward
Commentator/Courier
A County of Forty Mile official has confirmed that raw water will be flowing to Winnifred by next spring.
"We started construction," said Stewart Payne, the county's utilities manager.
"I have pictures of the top soil being stripped off—so I know we're at least that far."
The county met with hamlet residents in the past and it was noted the community was growing and would like more services.
"So, they listed a whole bunch of services that they wanted and the county was like 'Ok, what is easy to do now and what do we need to work on?' Some of what can we do now was done immediately and what can we work on is in the works," said Payne.
The water pipeline will run from the Foremost water treatment plant to the hamlet through the St. Mary's River Irrigation District canal.
"The pipeline from the canal to the hamlet will be complete and operational by the time SM puts water to the canal next spring," said Payne.
"It'll be installed and ready to go, but we have to wait until SM puts water in the canal."
Payne said next spring there will be water to the north side of Winnifred.
Council has directed Payne to inquire and price out a distribution system in the hamlet.
"We're looking into that," said Payne.
"We're basically going to come up with an estimate of what it's going to cost and then I'm going to bring that estimate to council and see if they want to support that. Council gets to discuss cost recovery kind of thing and then we'll most likely have a community meeting about the option."
The raw water concept has been in the works for over a year and it was earlier this year that council approved a tender request to contractors, before all the details had to be ironed out such as getting agreements in place.
"There' (are) a lot of details involved in putting a pipeline in the ground," said Payne.
"So, all of those details had to be worked out and then the contractor— we had a start-up meeting three weeks ago —and asked the contractor to give us some scheduling."
The raw water will allow for upkeep of  yards.
The hope is to have the project done before seeding to accommodate the landowners.
Utility project updates
–The Burdett sewer main project got underway on Nov. 22 and will be completed by Dec. 3.
The rehabilitation process includes lining the inside of existing pipes.
Nemiscam and Orion are being tied into the regional water pipeline at Foremost and the project is expected to be done before year's end. Both of the hamlet's wells will be shut down when the project is complete.