County of Forty Mile shares grant with Foremost services
Posted on December 21, 2021 by 40 Mile Commentator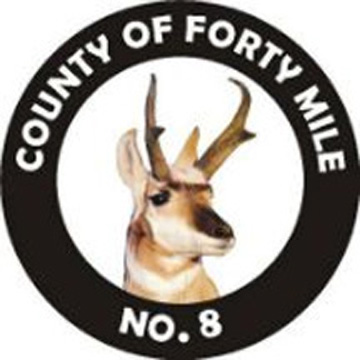 By Anna Smith,
Local Journalism Initiative Reporter
On Nov. 22 the Village of Foremost council held their meeting during which the 2021 County of Forty Mile No. 8 Recreation Grant was disbursed between Hoping Community Hall, Foremost Swimming Pool, Foremost Community Hall Debenture, Foremost Curling Club, and Foremost Skating Rink.
Village of Foremost Farmland Lease was awarded to Platinum Krops Ltd. for a three-year term.
In addition, The Foremost Unmanned Aircraft Systems Range is developing a new website and has an additional name for the Range, BVLOS InC (BVLOS Innovation Centre).
The County of Forty Mile No. 8 Public Works Shop Street Address had been changed to 113072 – Highway 61.