MLA Michaela Frey proud of constituents
Posted on January 11, 2022 by 40 Mile Commentator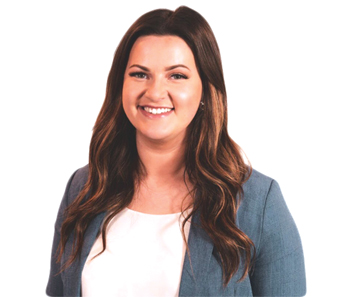 Brooks-Medicine Hat MLA Michaela Frey
By Samantha Johnson
Commentator/Courier
Medicine Hat-Brooks MLA Michaela Frey came into office in 2019, right before the outbreak of the COVID pandemic. With it being her first term in office, the pandemic has offered different challenges than she thought. Frey became a legislator because she wanted to speak on behalf of constituents and COVID has really changed how that looks. However, she is proud of the work that has been done.
"It (Alberta) is the most sitting Legislature in the country, and we passed 87 bills just in the past session alone. I think it's important that Albertans know we are still working despite everything that is going on. If Albertans have to go to work, then so should their MLAs," said Frey.
One of the bills passed was Frey's Private Members Bill regarding the Firearms Act and "how we protect law abiding gun owners from municipalities who want to take away their property." In addition, the Irrigation Act was updated "to utilize the funding from the Federal and Provincial Government to expand irrigation in the constituency that we know is vital in the dry south," said Frey.
On top of that, Frey said, "I'm super proud of the Students First Act by Minister LaGrange that sets out clear parameters to ensure our children are safe and the people teaching our children have had background checks.  Also, we've passed lots of legislation that gets our fiscal health in order and reduces red tape. We are on track to reduce our red tape by one-third, which is one of our campaign commitments."
Issues surrounding rural health care and health care in general, topics that Albertans care deeply about, have been brought into focus through the pandemic. Frey commented that, "with the COVID pandemic we've really seen an increased focus on talking about health care capacity and what is the best way to deliver that service to Albertans in the most effective and efficient way."
Highlights from 2021 are about how resilient people have been and how much the community has stuck together through the pandemic. "There's nothing like going up to Edmonton and having a note or email come across your desk that is about all the wonderful things people in our constituency are doing. I gave a member statement one day and it was so easy to do a bit of a humble brag about all the wonderful things that are going on in our riding."
Frey said she could go on for over an hour about how individuals, business and organizations have stepped up to give a hand where needed. Off the top of her head, she mentioned things such as local business owners give out free oil changes to veterans; Moms who are extremely busy but still managed to raise money for the Sexual Assault Centre and the Women's Shelter. Frey continued on with, "local business owners who, even though they are struggling for the past two years with being shut down and losing revenue, still managed to find time to collect coats for people who are less fortunate as well as the opening of a new resource centre in Brooks for new Canadians."
Looking forward into 2022, Frey said, 'the biggest thing for me is making sure there are good jobs in this region. Part of that is to ensure we are supporting our agricultural industry, our energy industry, and childcare."
One of the most consistent issues throughout a riding that is both urban and rural is attracting solid investment and good jobs so people can live and raise a family here. "For me, it is important that we have the infrastructure to do that and part of that is supporting good people, such as those from HALO, along with supporting projects that are coming from the counties and municipalities to make sure they can reach fruition. The biggest thing for me is to make sure we have good paying jobs for people to live, work and play here and to be able to stay here with their families and that we have the services people rely on. I'm looking forward to pushing for a deal for HALO in 2022 and I'm optimistic about how that will go."
The HALO deal is still in negotiation stages, but Frey did say, "our job right now is to improve the quality of the health care system in Alberta and my argument to the government over the past two and half years has been that we need to increase capacity everywhere, including in rural Alberta, and our helicopter and ambulance service is just one part of that."
In closing, Frey wanted "to say thank-you to everyone who has come together and gone the extra mile for people in the last couple of years. Certainly 2020-21 were not exactly what anyone expected but I think it has shown just how strong we are and how much we are willing to do for each other. I'm consistently impressed by our community organizations, our frontline workers, teachers, nurses, doctors, allied health professionals, paramedics, and everyone in between. We have some of the best people in the province living and working here in southeastern Alberta and I want to say thank-you to our farmers and ranchers, people who are putting food on the table, as well as to our energy workers for keeping our houses warm."