Local school divisions feel prepared for Omicron wave
Posted on January 18, 2022 by 40 Mile Commentator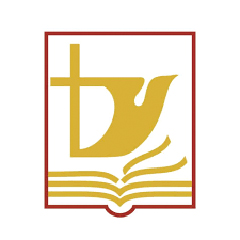 By Justin Seward
Commentator/Courier
Alberta students returned to the classroom after the winter break on Jan. 10, which was delayed a week because of the Omicrom variant surge.
Holy Spirit Catholic School Division, who operates Bow Island's St. Michael's School, is glad that schools are open and kids are back with their peers .
"I think it was really inevitable and it certainly caused some turmoil for parents," said Ken Sampson, Holy Spirit Catholic's  superintendent, on the delayed opening.
"But I think, unquestionably, it was the right decision. I mean when we think of where Ontario and Quebec were a couple of weeks ahead of us in the pandemic and they were facing some unprecedented numbers relative to infectious cases, I felt that it was a good thing to delay by that week, even though it a caused a disruption in learning. But at the same time, I think it might have provided an opportunity for numbers to help subside a little bit."
Sampson feels that the worst of Omicron has not been seen yet and the school division has been working with its administrators to make sure teachers are prepared to go online at any given moment.
"But I've always said  that if I was a betting man, I would suggest that we were facing  sometimes where we have to move in that direction and transition to home sooner than we would've hoped," he said.
Sampson, along with other local superintendents, are concerned with the shortage of substitute casual staff to cover teachers and staff members who are out sick.
"We know that's a reality and we're trying to work to the best that we possibly can to keep schools open as much as possible," said Sampson.
The school division had already seen an increase in absences in the first couple of days back.
"As it stands right now, we are able to keep afloat for a lack of a better expression relative to staffing and hopefully we'll be able to sustain that for some time," he said.
The  question posed during the delayed week was if schools were open, would staff be in a position to be able to report to work?
The school division found the result rate was between 8.5 and 10 % of the population's employees wouldn't be ready to return to work.
"We've kind of used that data to kind of predict what this week would be like— knowing full well that things could change in a moment's notice," said Sampson.
"We have found that we're about 15 % of our students and staff who are not reporting to school this week. We were pretty close to what we had anticipated. But, nonetheless, the shortage of subs across the entire province and it wouldn't be terribly unlike what it would be in other provinces as well."
While the preparation has not changed with this COVID wave, the outcomes are very much predictable, added Sampson.
"It's really around the unpredictability of this and the highly infectious nature of this Omicron variant, "he said.
"I think that once the wave starts to hit, we're going to really feel the impact in our schools."
Holy Spirit Catholic has put on pause on extra-curricular activities and field trips until further notice.
Meanwhile, Prairie Rose Public Schools feel prepared as a school division.
"Gratefully, we were able to launch in-person learning yesterday," said PRPS superintendent Reagan Weeks, in an update to the board of trustees on Jan. 11.
"As it currently stands, we're meeting staffing levels and feel very prepared as a division to respond to the evolving nature of COVID-19, and as we continue to adjust and maneuver to ensure that we are simultaneously providing a safe learning environment and engaging learning environment as possible."
Weeks said PRPS' concern is the growing eeriness of both staff and students and really striving to ensure that students are continuing to have the opportunities they would expect for them.
"It's been two years now where a lot of the things they look forward to the most have been impacted," said Weeks.
Weeks wanted to make the board aware that the situation is monitored constantly every single day.