SABA preparing for second season
Posted on January 18, 2022 by 40 Mile Commentator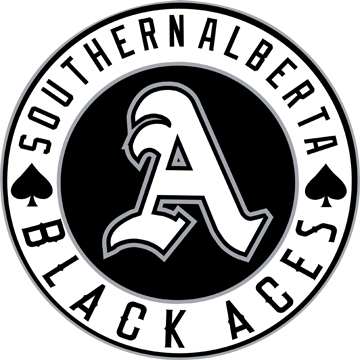 By Justin Seward
Commentator/Courier
While the baseball season is still months away,  the Southern Alberta Baseball Association (SABA) Black Aces has already begun preparations for its second season in existence.
SABA is looking for players and coaches for its U13 and U15 teams  for the upcoming season that will be from May to July.
"The idea is that we're going to be putting together two teams— a U13 and U15 team," said SABA president Jason Tweten.
SABA has been in discussion with Medicine Hat Baseball and an extension is possible for U15 registration to allow those players to explore their options.
"That's the whole idea—we don't want to take kids away from anything," said Tweten.
"If they want to play Big League, great, and if they want to come and play Baseball Alberta with us—that's great. If they want to play Little League, they can. We don't want to restrict anybody and work together."
Tweten said SABA is the exact same structure as Little League, just with some slight adjustments.
"The size of the diamonds (are) slightly smaller—depending on the age group," said Tweten.
"The biggest difference from what we've seen and learned from last year is its structure—it's the easiest to compare to the hockey. Whereas you start a program, you start the year, you're entered into the league, you get to play what tier you feel you are and then you go through tiering rounds to ensure you're in the right one."
SABA is looking for any players in Medicine Hat and the surrounding area.
"The hope is to expand the interest in baseball overall and especially to the rural and local kids," said Tweten.
"Some centres like Bow Island don't have a lot of options and even to the south—Foremost and places like that—they play in some Little League but not a lot of options for the competitive stream. Oyen, to the north, they play in Alberta Baseball but we would like to offer a little bit higher competitiveness for those kids if they're so interested. And the same with Brooks, Brooks plays in a Little League program in Medicine Hat, but we want to offer those kids an opportunity to come and play travel baseball throughout the province."
The SABA teams will be travelling clubs  that will play games around the province and make their home diamond in Redcliff.
"We'll have to let the coaches decide what tier they want to enter into," said Tweten.
"We'll most likely be looking at some of the top tiers in the U13 and the U15 divisions."
SABA is offering  $10 drop-in sessions on Sundays from 7- 9 p.m. in January with the possibility of extending into February at Medicine Hat's Cypress Centre Fieldhouse for players born in between the years of 2007 and 2010.
"You'll get the chance to play with kids the same age as you,  (you) get to see how you compete and stack up and have some great coaches to come out and mentor you  and work on where you're at and ultimately give you a description of where you are at caliber wise," said Tweten.
Winter camps will be ongoing until March at the Fieldhouse and weather permitting before taking to the diamond in Redcliff to start outdoor practices.
Registration is open at www. mhlittleleague.ca until Jan. 31.
More information  can be found on the Southern Alberta Baseball Association Facebook page.