Babe won county's Division 7 council seat by acclamation
Posted on January 26, 2022 by 40 Mile Commentator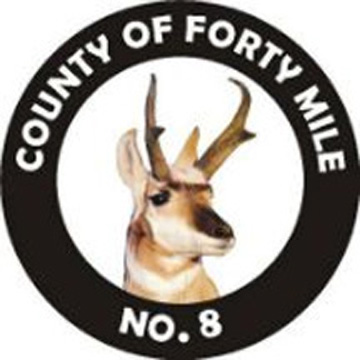 By Justin Seward
Commentator/Courier
The deadline came and went for the County of Forty Mile's Feb. 14 Division 7-Bow Island byelection last week and the lone applicant, James Babe, won by acclamation.
Babe grew up farming in the northeast corner of county his whole life and ran for the seat because of his concern of no one else running in last October's municipal election for the division.
"I guess I have a little more time now," said Babe.
"My son (Darryl) runs the farm and I just work for him."
Babe said right now he has no major concerns and hopes to be a contributing member of council and looks forward to working with the fellow councillors and administration.
"I have no big goals or aspirations," said Babe.
"I guess I'm a bit of fiscal Conservative. I like to keep costs down and taxes lowe , but it's a tough thing in these inflationary times."
He looks forward to seeing how the county operates.
"I just want represent our (ratepayers) the best I can," said Babe.
"If people have a concern, I hope they come to me and hope I can address them."
Babe's division residents can reach him at (403) 502-9060.
He realizes being a councillor will be time consuming and involves responsibility.
Babe replaces Steve Wikkerink in that division, who held the seat for the last eight years and decided not to run in last October's municipal election.