Mayor Reynolds reflects on 2021 and looks ahead to 2022
Posted on January 26, 2022 by 40 Mile Commentator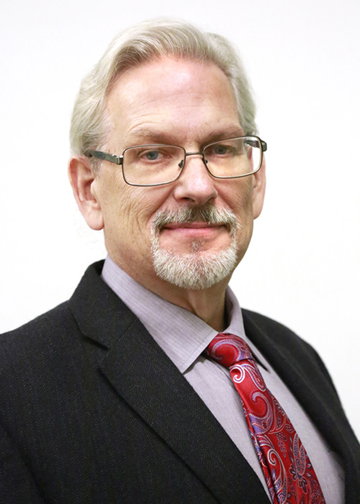 Gordon Reynolds
By Justin Seward
Commentator/Courier
Bow Island Mayor Gordon Reynolds reflected on what he termed an "abnormal year" in 2021 as a community with the ongoing COVID-19 pandemic.
The town continued to encourage the community to support local businesses that have been impacted by the pandemic restrictions.
"Most of them seem to be hanging in there and hopefully they can continue to move ahead," said Reynolds.
Projects at Centennial Park Crescent W., and Second Avenue of St. Michael's School were nearly completed.
"Both of those projects have been left unpaved for now and our intent is to pave them in the coming year," said Reynolds.
The summer of 2021 had lengthy period of scorching temperatures and Reynolds credits the public staff for the upkeep of parks.
"I was continually surprised of how good they looked— given the hot, dry conditions and again appreciate all the effort by the crew to get that done," said Reynolds.
The pool saw an exceptional year.
"I think people were looking for an opportunity to get out and do something," he said.
"And those several weeks of extremely hot weather sent a lot of people to the pool.
The rapidly changing rules surrounding COVID restrictions created challenges for the town's office staff.
Reynolds said staff  stepped up to really keep things going and servicing the public the best they could.
"We had pretty limited loss of time due to illness—especially COVID—and I think that was due to diligence of staff in just taking as many precautions as possible," he said.
The town also began curbside recycling, the annual Market in the Park was another huge success, the RCMP detachment reopened after a lengthy closure due to problems, Bow Island's peace officer Jason Schreiber received his Community Peace Officer Level 1 and will soon be able to enforce traffic regulations included speeding.
A number of town Firefighters received pins and medals in recognition of their long service—including some as much as 35 years. There are also nine firefighters working on their 1001 certification.
During the October municipal election, 70 per cent of the voters were opposed to whether or not Highway No. 3 should bypass Bow Island when it is twinned.
The Troy Loney Golf Classic raised $580,000 for the construction of the Kale Porteous Memorial Splash Park.
"The Town is very appreciative of the hard work of the organizers and the generosity of the donors," said Reynolds.
Looking ahead to 2022, the town anticipates taking delivery of a new garbage truck to replace the current one that has been operating since 2009, constructing more underground infrastructure, the construction of the splash park, addressing design issues at Centennial Park such as camping spaces and parking issues.
Reynolds sees a challenge being with reduced grant funding from the provincial government and increases policing costs impacting taxpayers.