Rec-Tangle Arena to see increased user fees starting next season
Posted on February 1, 2022 by 40 Mile Commentator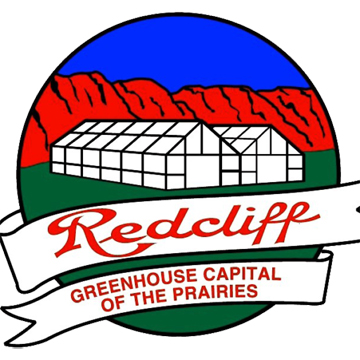 By Justin Seward
Commentator/Courier
Redcliff town council approved amendments to the Fees, Rates and Charges Bylaw, and reflects the changes to the Redcliff Rec-Tangle Arena ice rental rates at their Jan. 24 meeting.
The changes are a part of the planning process of arena repairs in the future.
Beginning Sept. 1, an increase will go into effect for non-profit youth organizations rate from $90 to $95 per hour, non-prime time rate from $75 to $95, the prime-time rate jumping from $150 to $160 and multi-use sport court going from $55 to $60 per hour and public skating is free.
"During our budget in the fall we were going through projects and the arena has always been for years now, it's been a project that needs some work," said Redcliff Mayor Dwight Kilpatrick.
"There's a crack in the floor and of course the actual salt brine is circulated through the floor via plastic pipe—if the crack shifts or something happens and we lose some lines, then we start to lose the capacity to keep ice. It's always been an outlier."
Redcliff's rates are much lower than nearby arenas.
"One of the things was we know our ice rates are lower than Medicine Hat by a long ways," he said.
"It surprised me that we were lower than Irvine because honestly I hadn't been tracking everybody's rates."
A rate comparison chart from the 2020-2021 season was provided to council with Medicine Hat being for community affiliate/youth rate of $131 per hour, private $240, non- prime time $192 and dryland/sport court being at $72 for community affiliate and private $90.
Irvine was at $120 for community affiliate rates and $145 for private ice rates for last season.
"There (are) two problems with being too cheap," he said.
"No. 1 is cost recovery and No. 2, you're definitely not putting money away for capital cost down the road. We have to balance our service and our prices."
Kilpatrick said nothing in the arena has gotten cheaper.
"The wages don't get cheaper—our raise has to reflect that too," he said.
Council brief:
FSLW funding
Redcliff FCSS' contribution of $24,000 per year to Prairie Rose Public Schools' Family School Liaison Worker Program will continue.
It was during the 2022 budget discussions that town council had asked administration to review the program funding.
The FCSS eligibility list includes the FSLW program being eligible for funding and as read in the agenda package it, "provides students and their families an opportunity to discuss and address concerns about home and/or school in a counselling setting. This program is not mandated under any government department and does not duplicate an existing service."
Kilpatrick said what was looked at is what it costs Redcliff and is it still justifiable.
"As long as it is a good project and we don't have other projects that are short of funding because of it, then they (administration) feel that it's worth keeping," he said.
Administration had looked into other municipalities in terms of what was being done with their FCSS funding.
With the 80/20 partnership with the government of Alberta's FCSS program and the Town of Redcliff, the municipality's contribution is $4,800.