Town of Redcliff Facilities Assessment Report confusing
Posted on February 9, 2022 by 40 Mile Commentator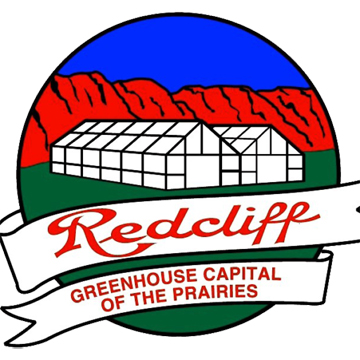 By Samantha Johnson
Commentator/Courier
A completed 615-page Facility Assessment Report was recently submitted to the Redcliff town council for information.
Council approved the project last year and it was awarded to Associated Engineering in May of 2021.
Phyllis Forsyth, municipal manager for the Town of Redcliff, said, "the purpose of the assessment was to assist council and administration with long-term planning.  We knew there were some issues; and the assessment is a tool to help us plan a financially responsible path forward."
Mayor of Redcliff, Dwight Kilpatrick said, "When management suggested that we get a facility study that encompassed all the buildings, we thought it was a good idea."
Several buildings are listed in poor condition and the report says most of them need critical repairs in the next year, but Kilpatrick feels the wording is unfortunate and the document can be confusing.
"It was put together because every one of our managers has a certain scope that they look after," says Kilpatrick and each manager thinks his/her stuff is most important but council wanted "Third party people who could rate the whole thing as unbiasedly as we could get."
The report was received at the Jan. 24 council meeting, which already had a full agenda. "We did not talk a lot about the report when it came in for information, but I believe we need to sit down and have a strategic planning session," said Kilpatrick. At present the report is with administration and Kilpatrick feels it would be better to pre-plan together.
Forsyth said, "this report is a snapshot in time, and when looked at with other reports, including the safety codes report, and the assessment from our insurance company, any required deficiencies will be corrected in a timely manner."
"Nothing happens fast in the town, at best, some of those things will get looked at this year to come up with a plan for either this fall or next spring," said Kilpatrick. "Even though the report says that the Museum is critical and there are things wrong with it, we have to bring in someone to actually look at it properly and tell us if it can be repaired and give us options with real prices (instead of estimates)."
For the council, it is about how much money they spend on any project and if it is worth it. "Will it give it new life or not? That what council is about, spending the money as best we can. There is only a finite amount, we aren't allowed to run deficits like the provincial and federal government, we must have a balanced budget every year," said Kilpatrick.
There were also items highlighted in the report that council had already fixed, such as the roof of the municipal works building—which was repaired two years ago— but the engineering company didn't like what had been done so highlighted it as critical.
Several items in the report had already been discussed. Kilpatrick explained that council, "talked last fall when we were doing our budget about the arena because we know it needs a new floor, possibly a $3 million fix, and we wanted to plan for that this year to do it next year. There are always two sides to everything and there are nuances, and we have to decide what (it is) we are going to do."
Kilpatrick points out that Redcliff is "constantly upgrading. Last year we spent $400,000 on redoing both the wading pool and the main pool, totally done brand new for last season and so now it has a 10–12-year lifespan again. Everything has a life, and you have to keep fitting it all in. We've had a water park that reached the end of it's life two years ago, and we totally rebuilt that one, which was almost half a million dollars."