Cypress County to host Land Use Bylaw feedback engagement sessions
Posted on February 23, 2022 by 40 Mile Commentator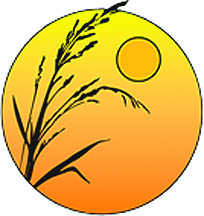 By Justin Seward
Commentator/Courier
Cypress County is hosting Land Use Bylaw feedback engagement sessions on Feb. 24-25.
The Land Use Bylaw is a document that states what a landowner can and cannot do on their land.
"What happened was last summer in June, we started a review of the Municipal Development Plan and the Land Use Bylaw," said Kaylene Simpson, the county's planning supervisor.
"The Municipal Development Plan, we adopted in October 2021, and we continued consultation through the fall of 2021 on the Land Use Bylaw and are now completing what we call the feedback loop. This phase will be kind of going back to the public, saying this is what we heard for your concerns with the Land Use Bylaw—did we hit the mark?."
The county is looking for any feedback.
"So whether it's major concerns pertaining to maybe agriculture or if it's concerns relating to accessory buildings and setbacks," said Simpson.
"One of the major topics as of late (has) been renewable energy with a lot of the ongoing projects. So, we did a review of our Wind Energy Facility District and we're proposing a consolidation of districts—so essentially we would remove the overlay and wind turbines would be considered just under the Agricultural District—and so there are major changes proposed with that."
Simpson wanted to remind residents that feedback is welcomed on certainty in the Bylaw and whether or not it's difficult to navigate and the county wants to hear those concerns.
"That was one of our priorities is making sure that the public understands how to use it," she said.
"So we focused on making it more user friendly."
Simpson said the engagement sessions are mandated and it's good common practice when you're going through the Land Use Bylaw because there are public documents that pertain to land development and people's livelihood and is also a big industry driver in wanting to bring business into the county.
The last Land Use Bylaw review was in 2018.
Upon completion of feedback sessions, a bylaw will be created and brought forth to council.
The stakeholder engagement sessions are on Feb. 24 from 5-9 p.m. and on Feb. 25 from 9 a.m-2 p.m. at the county office in Dunmore.
Registration can be done by emailing planning@cypress.ab.ca or calling (403) 526-2888.