Hilda Wind Power Project to break ground this spring
Posted on February 23, 2022 by 40 Mile Commentator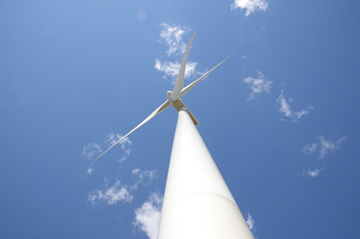 NEWS FILE PHOTO
By Justin Seward
Commentator/Courier
Patrick Henn, senior development manager for RES's Hilda Wind Power Project, presented a virtual update to Cypress County council on Feb. 15.
The project concept began in 2018 and is now ready for construction northwest of Hilda. The winde turbines will produce enough electricty to power approximately 50,000 homes.
"This is really about our advancements in the project and the fact I was saying (in) the last year that we were planning to be starting construction and being in operation this year," said Henn.
"And happy to say here's a summary of all this year and we are advancing as planned and we are going to start the construction this spring."
Henn said there were a lot of milestones in the past few months.
"One being that we did select our turbines," said Henn.
"It's a big deal. We ordered the turbines and selected the turbines—the Sieman Gamesa machine and it's the 5.2-megawatt (MW) machine—which pretty much is the machine we've been talking about. And without necessarily naming it, but we have a 5.0 platform that we have been putting in our permits and out public consultations."
The project has 20 turbines that will produce 5.2 MW each.
Another milestone for RES was receiving Alberta Utilities Commission approval for the power plant and substation last August.
"We didn't have any interveners really from the community that came out," he said.
"It was a very simple process. We got our permit with AUC within three months of applying which is very quick."
RES has a confirmed interconnection as the project was able to connect to the AltaLink line in the middle of the site and the company will have to build is 300 metres of their own connection line to connect the substation to the AltaLink line.
The project aims to produce 100 MW of generation.
RES has an engineering plan that is pretty much final, said Henn.
The next steps are road use agreements, development permits, other permitting and plans to submit permitting application as soon as possible to enable spring construction.
The project aims to be completed by quarter four of 2022.