Cypress County Community Fund looking for advisory committee members
Posted on March 1, 2022 by 40 Mile Commentator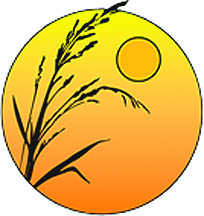 ByJustin Seward
Commentator/Courier
The Community Foundation of Southeastern Alberta is seeking volunteer advisory  committee members for the newly established Cypress County Community Fund.
The committee of volunteers will take a lead role in actively building the endowment fund and providing knowledge and expertise of the community's greatest needs in the county.
"It's kind of an opportunity to make a positive impact and change in their specific region," said Hannah Minor, CFSEA's program coordinator.
"The committee votes on grant applications that come from their specific area and they have the knowledge and the expertise of the needs of that region. They're more aware of the community's greatest needs and so they get to offer that kind of expertise on the committee. And it gives them the opportunity to learn about the charities we support and operating throughout our community."
The Cypress County Community Fund will have five to 10 members.
"So I would say we're probably looking for a couple more members to join," said Minor.
Interested volunteer members have to reside in Cypress County.
CFSEA would like advisory committee members in place by April.
Committee members will be eligible to if they are a resident of the area and exhibit in philanthropy.
The committee meets six times per year and members serving up to two three-year terms.
"CFSEA's mission is to create meaningful connections between donors and local charities for the permanent benefit of Southeastern Alberta. Please consider volunteering your time to continue the lasting impact of the Cypress County Community Fund in your community,"said  Niki Gray, acting executive director.
If you would like to make a difference in your local community by serving as an advisory committee member, reach out to Minor at 403.527.9038 or email cypresscountyfund@cfsea.ca.