Cypress Wind Project on track for completion later this year
Posted on March 1, 2022 by 40 Mile Commentator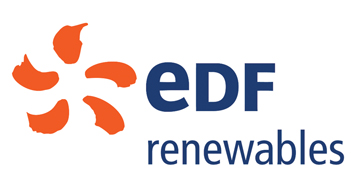 By Justin Seward
Commentator/Courier
EDF Renewables's Cypress Wind Project broke ground last August and still on track to finish by the end of this year.
In those few months, 10 foundations have been installed and the majority of the roads were constructed.
However, construction crews demobilized last December to avoid the harsh winter conditions.
"We anticipate ramping up construction activities again at the end of March," said Mark Gallagher, development director for EDF Renewables.
EDF had delayed the project in 2020 to due supply change issues.
"By delaying the start of construction activities, we have been able to create a better project and have so far been able to successfully navigate the challenges brought by the global supply chain issue, by working closely with our vendors and the Alberta Electric System Operator (AESO)," said Gallagher, on how the company fared through that period.
"The turbines we're now installing produce more energy and therefore for the same number of turbines and footprint, the site is capable of generating almost 50 megawatts (MWs) more."
EDF reviewed the latest turbine technology and the company modified the turbine to the Siemens-Gamesa SG145 and the project increased capacity to 247 MW.
"Like most things, there are economies of scale, so the more energy a project can generate, the better for project economics.  We were able to generate more MWs, with the same number of turbines," he said.
The delay pushed back the operation date from 2021 to 2022.
Cypress Wind Project is located southeast of Dunmore.