Cypress County fixing roads and tendering for equipment
Posted on November 15, 2022 by Ryan Dahlman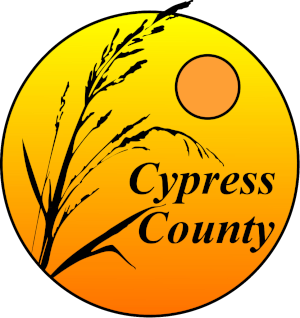 By Anna Smith
Commentator/Courier
The new month brings the beginning of winter, and a new season of Cypress County Council working hard to keep their home on track for the future.
Cypress County has, after approximately a year of study, searching, and many discussions, given approval for the purchase of a fire tender and associated equipment. The tender will likely be deployed to either Box Springs or Dunmore Station, said Jason Linton, Emergency Services Coordinator, so it can best serve the whole of the county.
The purchase will cost a maximum of $350,000 and will be sourced from Acres Emergency Vehicles.
While such requests are usually made in the spring, the Hilda Community association has asked for and been granted $30,000 in order to rehabilitate their tennis courts.
"They're having their Centennial. And I think I do believe it's in July of 2023. And that's why they're hoping to have this done by then, that's why it came so early," said Councillor Michelle McKenzie. The motion was carried to give the community the full amount, in hopes that the courts will be in shape in time for the Centennial Celebration, and it was noted that these courts are both highly used and very loved by the community.
Lights will be put in at the intersection of Township Road 120 and Eagle Butte Road, in hopes of increasing safety at the busy intersection.
The following road will be closed, in order to cancel misaligned portions of the road, and register the actual road alignment. The road in question is in quarters NE 15-11-2 W4M and SE 15-11-2 W4M.
"This commonly happens when topography is an issue that there's a lot of road plans when they were built 80 years ago, and with those roads they didn't have the equipment they have now," said CAO Tarolyn Aaserud. "And so they built the rover they could and that happened a lot in that time. Because they just didn't have the equipment we have today."
Administration was instructed to acquire a custom-built display stand for the HALO Air Ambulance model at a cost not exceeding $1,000, to showcase the county's support for the air ambulance.