Foremost School's rodeo option roping in excitement
Posted on June 17, 2022 by 40 Mile Commentator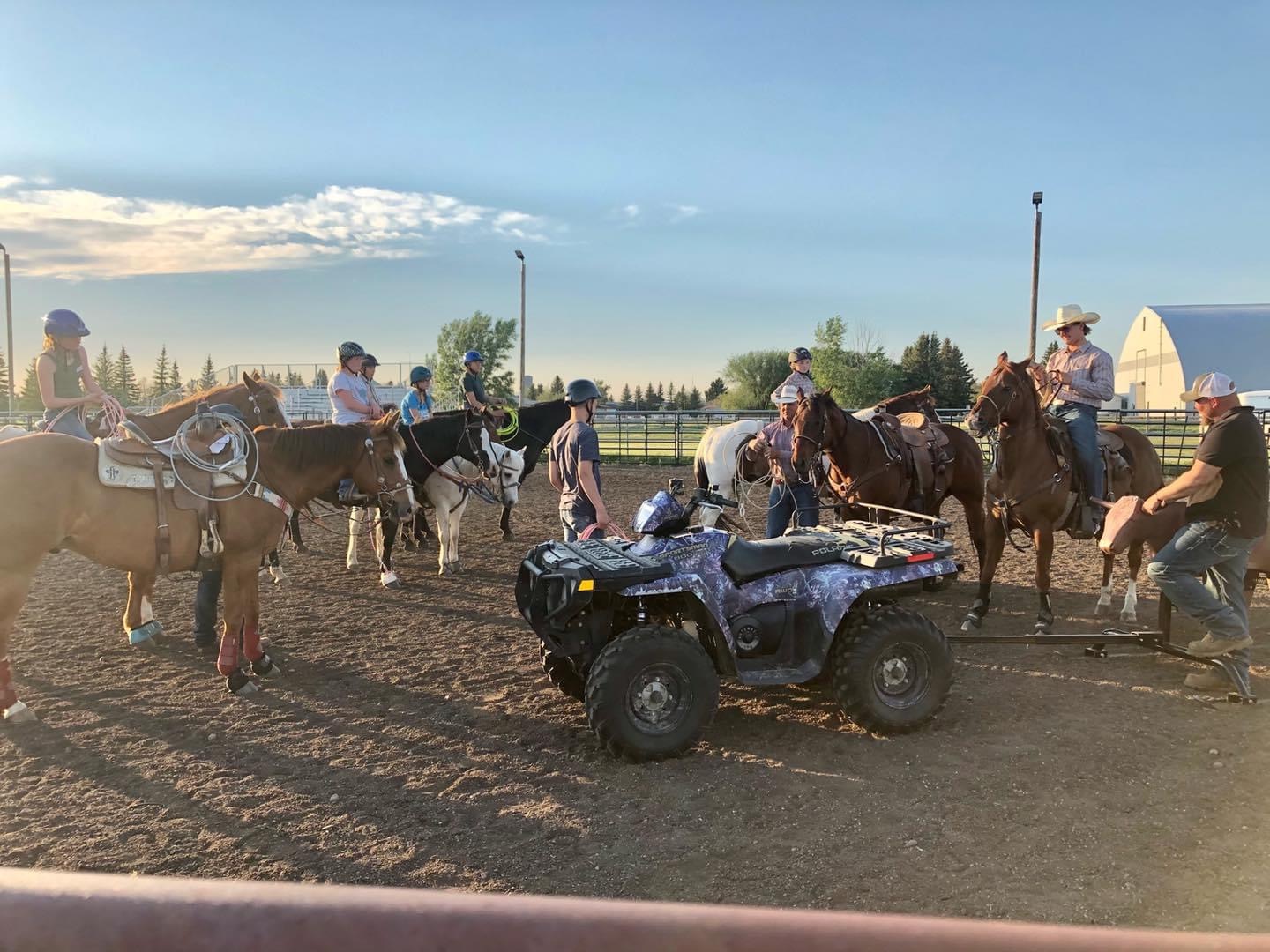 Photos submitted The Foremost Rodeo School will have a different type of classroom.
By Anna Smith
Commentator/Courier
Staff and students alike are excited to get their cowboy boots on the ground for Foremost School's new rodeo option, coming 2022.
This has been a dream for the school for several years now, said Principal Corey Steeves, which started becoming a reality last year with the school's official rodeo club.
"In the spring, we had lots of local experts and people come in and do some coaching with the kids. This year, we did that a little bit in the fall as well. And then, with everybody being so busy; we have a lot of students that are heavily involved in the junior high and high school rodeo circuit," said Steeves. "So they're, you know, they're travelling around every weekend competing. We decided to do something a bit different. This year, we hosted a couple of very high end clinics for students and Foremost School sponsored these clinics."
These introduced the idea to the students, and staff began asking if this was something that they would be interested in taking as a full option, and introducing what topics would be covered if this was a class that the school offered.
"We gauged interest with that, we talked to classes, and we realized there was some interest. So the next step was that we hired a teacher from the area who was hired to build a course, for not only the school but for the school division, around rodeo," said Steeves. "So that's currently being built as an actual course, it'll be Junior High's we'll be able to take it and then there'll be actual Senior High credits linked to it."
The course will contain not only rodeo skills, but different aspects of ranch life, as to inspire students to consider different careers and how they can apply these skills outside of the classroom.
"It'll focus on things like psychology, you know, the mindset of competing, it'll focus on, you know, life on the ranch and working with, you know, crops and, and that other agricultural side of it, those types of things," said Steeves. "We're just starting out. But we're pretty excited to say that there will be a course offered during the school day in the upcoming school year."
"This has taken some time, we have a committee here, then they've done a lot of work and, and we've got some community members on our committee, and it's been really helpful to get their insight on what would work best. So I wouldn't say difficult, but just you know, there's been a lot of work involved," said Steeves. "Once you start working something into the daily timetable of the school, then that becomes a challenge to make sure that your schedule lines up. That students don't miss core time. But on the flip side is that it's another really unique options class that students can take."
The course is in line with one of the new main priorities for the Prairie Rose Public School Division, Forging Futures, as it not only meets students where there is already a lot of interest, but also may help those without agricultural or rodeo backgrounds to consider a path they may not have otherwise.
"People are excited to see where this is going to go….hey believe in it. The more we can connect our courses to what we would consider real life and relevant, the better, right, and I think this is, this is what this is doing," said Steeves.