Bow Island Building Supplies celebration was a hit
Posted on September 15, 2022 by Ryan Dahlman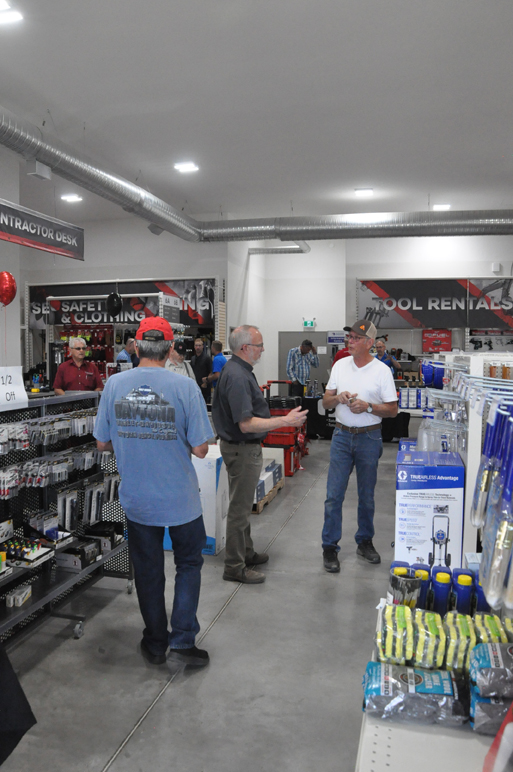 Bentley Penner (centre) talked with customers in the store.
By Ryan Dahlman
Commentator/Courier
September 1 was a good day for Bentley Penner and his Bow Island Building Supplies.
It was their grand opening at the  parking no where to be found near his North Railway Ave W location, the number of vehicles parked in the area was impressive. 
A tour of the customer-designed store, a free delicious meal and a number of vendors highlighted a successful grand opening of the new store. 
"We were surprised; we're happy with the support," said Penner regarding the estimated 400 people who turned out. "It's a long term investment (with the store changes)." 
Patrons could tour the store, enjoy the specials, ask questions of the friendly staff and check out the special shelving.
Penner was thankful for those who worked at the event serving food, the vendors who came out and Grand Rental for the gigantic tent. He was confident all the effort will help moving forward.