Feb. 25 concert at the Blues at the Bow 
Posted on January 31, 2023 by Ryan Dahlman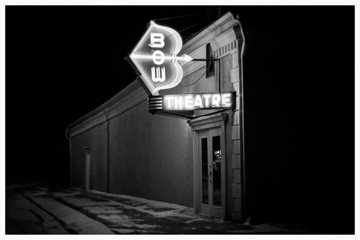 Blues at the Bow website photo
Contributed
Shawn Holt and The Teardrops visit Bow Island's ever-popular Blues at the Bow.
Concert starts at 7:30 p.m.
Shawn Holt is the son of legendary Blues Legend Magic Slim. The high energy, hard-driving sound of The Teardrops is still alive and well and if you like what Magic Slim and The Teardrops have been doing for the last 35 years, you can continue to enjoy that unique sound and energy with Shawn Holt, a chip off the old block, fronting his dad's band. 
In 2014 Shawn Holt and The Teardrops won the Blues Blast Music Award for "New Artist Debut Album for  Daddy Told Me"  on Blind Pig Records.
Shawn started playing the blues at the age of 17, when he went on the road with this father and Slim's brother, Uncle Nick Holt and The Teardrops. Shortly after that tour with his father, Shawn realized his genetic destiny (all the Holt's are talented musicians) and formed his own band. He has been watching, learning and playing blues ever since.
Magic Slim and The Teardrops have probably been nominated for the WC Handy "Blues Band of the Year" award more times than any blues band playing today including eight times in the last 10 years. You can't become a Teardrop until Magic Slim says you're good enough. Shawn Holt became a Teardrop this year and when his father was hospitalized during the recent east coast tour, he stepped up to the microphone and continued the tradition.
When Shawn Holt and The Teardrops opened for Johnny Winter in Phoenixville Pennsylvania, 2 hours after Slim had been admitted to the local hospital, they received a standing ovation and the promoter was so pleased with the quality, excitement and level of the performance that he paid the band the full contracted price which had been negotiated for a Magic Slim performance. Johnny Winter insisted that Shawn and The Teardrops complete the tour as the opening act.
The Teardrops consist of Levi William – Guitar/Vocals, Vern Taylor – Drums/Vocals, and Russell Jackson – Bass.
For more see: http://www.bluesatthebow.com