Tree dedication honours Redcliff's volunteers
Posted on June 8, 2022 by 40 Mile Commentator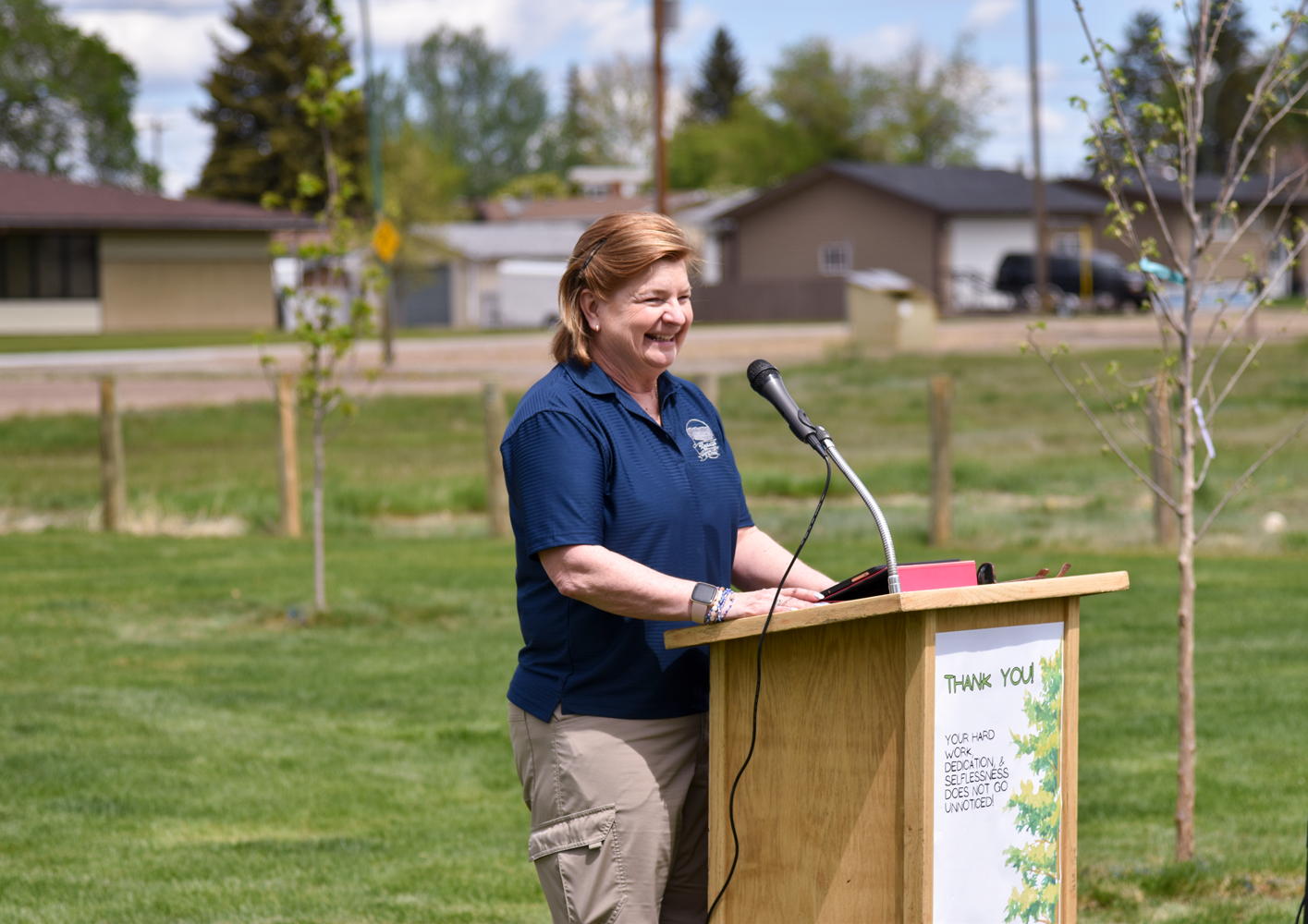 Phyllis Forsyth gave the opening address at the Tree Dedication.
By Anna Smith
Commentator/Courier
On May 28th, Redcliff Council members and Redcliff FCSS gathered alongside community members to celebrate volunteers within the town and the region.
Nine trees: four maple and five elm, were planted in honour of those willing to give their time to make Redcliff what it is through their hard work and empathy.
Victims Services, IF Cox School, Redcliff Family and Community Services, Redcliff Youth Centre, and the Redcliff Library, among others, were all honoured with the planting of their tree, all of which bear a plaque to mark their dedication.