Memorial airshow success keeps Medicine Hat aviation fans spirits aloft
Posted on August 9, 2022 by Ryan Dahlman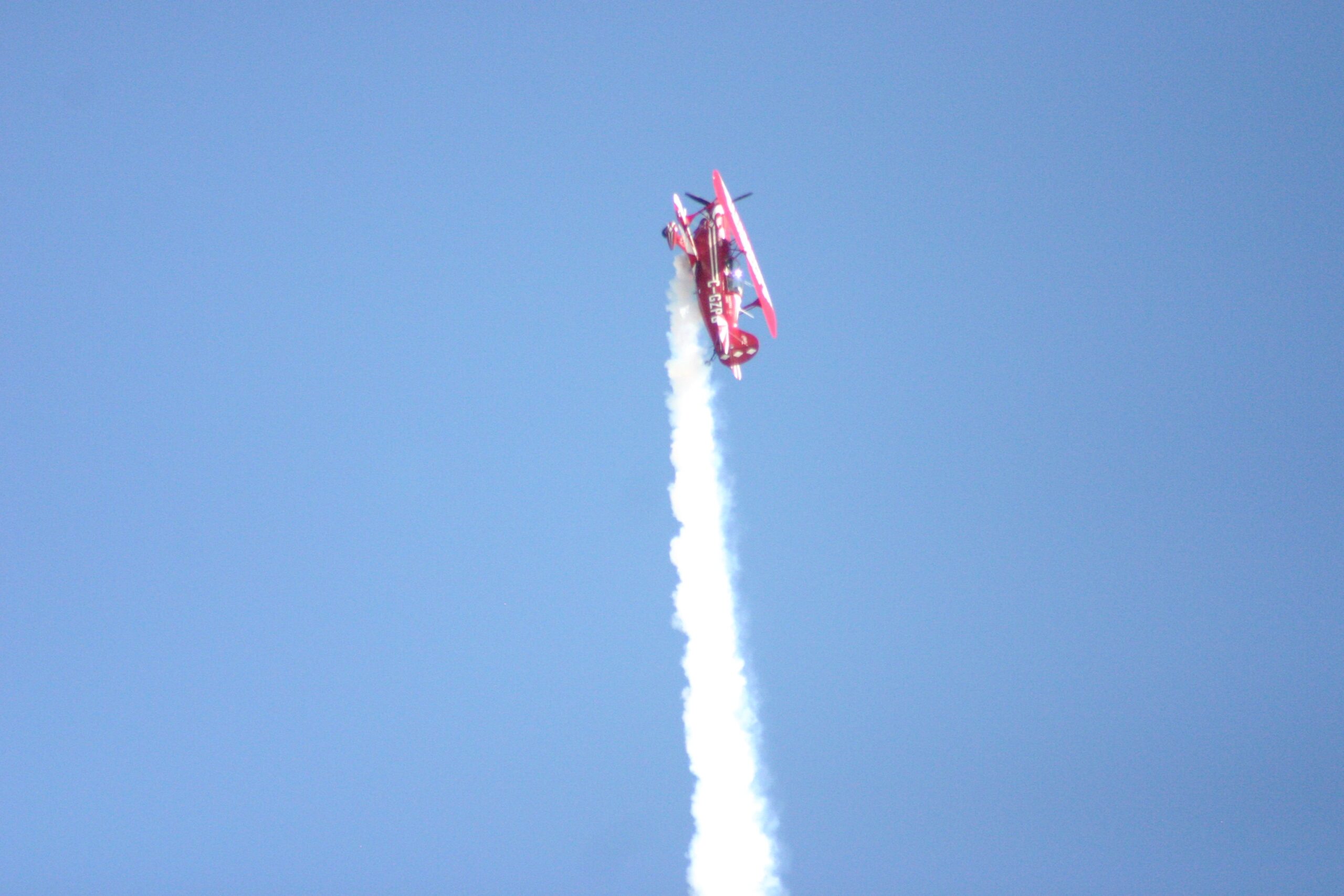 Solo Northern Star before free fall.
By Anna Smith
July 25th marked the Dave Rozdeba Memorial Airshow, hosted by Medicine Hat Family, Fun and Flight.
While last year had allowed for a small static show, where various craft had been available to look at but remained firmly on the ground, this year included a performance by the Northern Stars Aeroteam.
"Dave Rozdeba was the guy who kind of started at all," said Robbie Watson, president of Medicine Hat Family, Fun and Flight. "Him and a couple other fellows, and it just kind of grew from a small start to display data to an actual Airshow. So we wanted to keep that going for Dave, we thought it was a good, good thing for the community to attend a free event there. It's just good to get the people out."
Watson considers the event a success, with roughly 3,000 people coming through the gate to marvel at the static displays, see the airshow, and to line up for Super T Aviation's offered plane rides, which Watson commented are usually a hit during these events.
"I know a lot of people are kind of wondering why we have the show on a Monday rather than a Sunday. And it's rare kind of since we're the little show on the air air show circuit we kind of have to fall on either side of Lethbridge or Springbank when all the airshow airplanes are coming in the area," said Watson.
This year they were lucky to have some wonderful sponsorship to make it all possible, said Watson, giving thanks to their title sponsor of Greg's Remedy Rx as well as all of the volunteers who put in their hours to make everything happen.
"We got a really great committee of people on the board there that everybody chips in and helps bring it all together," said Watson. "They're getting everything from the food vendors to the static displays we have set up, they're getting the show setup the day before and the teardown the day after, takes a lot of awesome volunteers to kind of make it all happen for the six hours, seven hours that the show was open for."
The primary purpose of the show, said Watson, is to honour Rozdeba's memory and to keep what he worked so hard to create.
Watson believes he would be happy to see the free event continue and to hopefully inspire some of the younger generation to look into aviation as a possible career path.
Previously, Rozdeba himself organized much of the event, so the work was a bit of a learning curve for Watson and the board, but they already have some good ideas for what they can do come 2024, when the airshow circuit starts again and they have a chance to put on another inspiring show.