Council approves second haunted greenhouse 
Posted on October 21, 2022 by Ryan Dahlman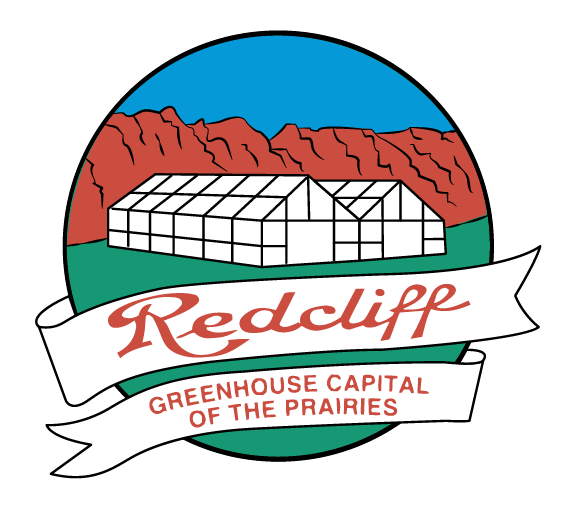 By Samantha Johnson
At the regularly scheduled meeting of the Redcliff Town Council, a presentation was delivered by Kevin and Julie Lagasse regarding the haunted greenhouse special event application. This application was denied when presented at the September 12 council meeting due to safety and structural concerns in the greenhouse. 
The building was in general disrepair, most of the roof was missing, there were substandard repairs done in many areas, structural failure, and venting and heating vents were falling down or didn't have venting caps on them. All these repairs have been completed and when reinspected, no concerns were found. 
Kevin and Julie Lagasse appeared before council to give a presentation about the haunted greenhouse. Julie was the one who addressed council and thanked them for giving them an opportunity to speak and relayed their hope of moving forward this year. They feel two haunted houses are beneficial to the Town of Redcliff. Julie stated she would be more likely plan an evening out with her family if there was more than one event to partake in. Commenting on criticism about not supporting the Youth Centre and their haunted house, Julie said they always direct patrons to the Youth Centre haunted house. Special events such as this have the potential to bring people together and other businesses might benefit as well and Julie said they also hope to give back to needed services in the community, such as HALO air ambulance. Safety is important to both of them and Kevin will immediately take care of any and all concerns raised. 
Near the end of the meeting, the application for the haunted house came up for consideration. Councillor Larry Leipert moved for it to be approved. Councillor James Allen commented that he'd read through the application and wanted to say thanks for paying attention to recommendations from the previous application. Councillor Chris Czember also thanked them for addressing the issues staff and council had, and stated they were only concerned about safety and nothing else. All were in favour and the motion was passed. 
Community organization property tax exemption was up before council, who have the authority to provide partial property tax exemption for non-profit organizations, specific defined societies, or community associations that own or lease property.
Three organizations were applying for the exemption and have previously met all criteria. Previously, the Redcliff Community Curling Club received a full exemption, Riverview Golf Club was granted partial exemption, except for the area under liquor license, and the German Canadian Harmony Club was granted partial exemption, except for the area leased to a private caterer. No significant changes were made to any application. 
Councillor James Allen moved that council approve the applications for property tax exemption for the taxation years 2023, 2024 and 2025. This is the longest time they can be offered exemption. All three with exemptions are on the same timeline cycle and are the only three in town who apply for it. Motion passed by council. 
In 2018 the Town of Redcliff purchased a 2013 light tower with generator for $11,776.86, which they had no use for. The light tower is currently at the landfill, who use it during the winter as a light source and for plugging in block heaters. As the unit is still listed as being owned by the Town of Redcliff, they pay for maintenance and repair of a unit. Councillor James Allen moved to direct administration to give the landfill first refusal of buying the light tower for a sum of $10,000. There was some discussion as to the current value to the light tower and administration had done some research and similar units have a current market value of between $15 to $16,000. Two were opposed and three were in favour, so the motion was carried. 
The facilities plan outlines projects for the next five years and three of them, the Rec-Tangle, Museum and Municipal Shop require considerable expenditure. Administration has located numerous grants available to assist with the projects and wanted approval to apply for them. 
Councillor Cathy Crozier moved to apply for the grants. All three of the projects have already been approved by council and some money has been approved to be spent. Administration will continue to spread the projects out over the five years, but most grant applications have a November 1st deadline. Mayor Kilpatrick was concerned the motion would mean the projects hinged on receiving a grant and stated some of the projects need to be done with or without a grant. Administration responded by stating they wouldn't presume council is approving based on grant money and projects would still go forward with or without the grant funding. All were favour and the motion was carried.