Cypress County budget highlights community support, key projects
Posted on January 23, 2023 by Ryan Dahlman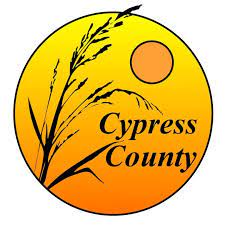 Community growth continues to be the main priority in Cypress County's 2023 budget.
The county approved the new budget during its Dec. 6 meeting, including more than $1 million in funding to various community programs.
"We invest in our people," said Reeve Dan Hamilton. "From community associations to economic partnerships, support services to clubs, living in Cypress County means you're welcomed and encouraged to come together. Our mandate is to do everything we can to foster that spirit and growth."
HALO Air Ambulance continues to receive the largest single donation, $300,000, though community and recreation associations garner a combined $390,000. Family and Community Support Services come in at $230,400, with agricultural contributions ($10,250) and economic development memberships ($80,530) rounding out the total of $1,050,800.
Expenses are up more than six per cent year-to-year, largely owing to inflation and governmental factors. Cypress County continues to have among the lowest tax rates in Alberta, however, falling under the 20th percentile. Both council and administration budgets are lower than in 2022, and residential taxes are slated to remain the same for the second year in a row.
Key projects in 2023 include replacement of fire halls in both Seven Persons and Irvine, the Dunmore Junction development, and a new community resource centre in Irvine to replace and serve as a new home for the 50-year-old library.
Budget 2023 can be viewed and downloaded at the county website, http://www.cypress.ab.ca/p/finance.