Irvine School hosting a 'wild' fundraising dinner theatre
Posted on January 24, 2023 by Ryan Dahlman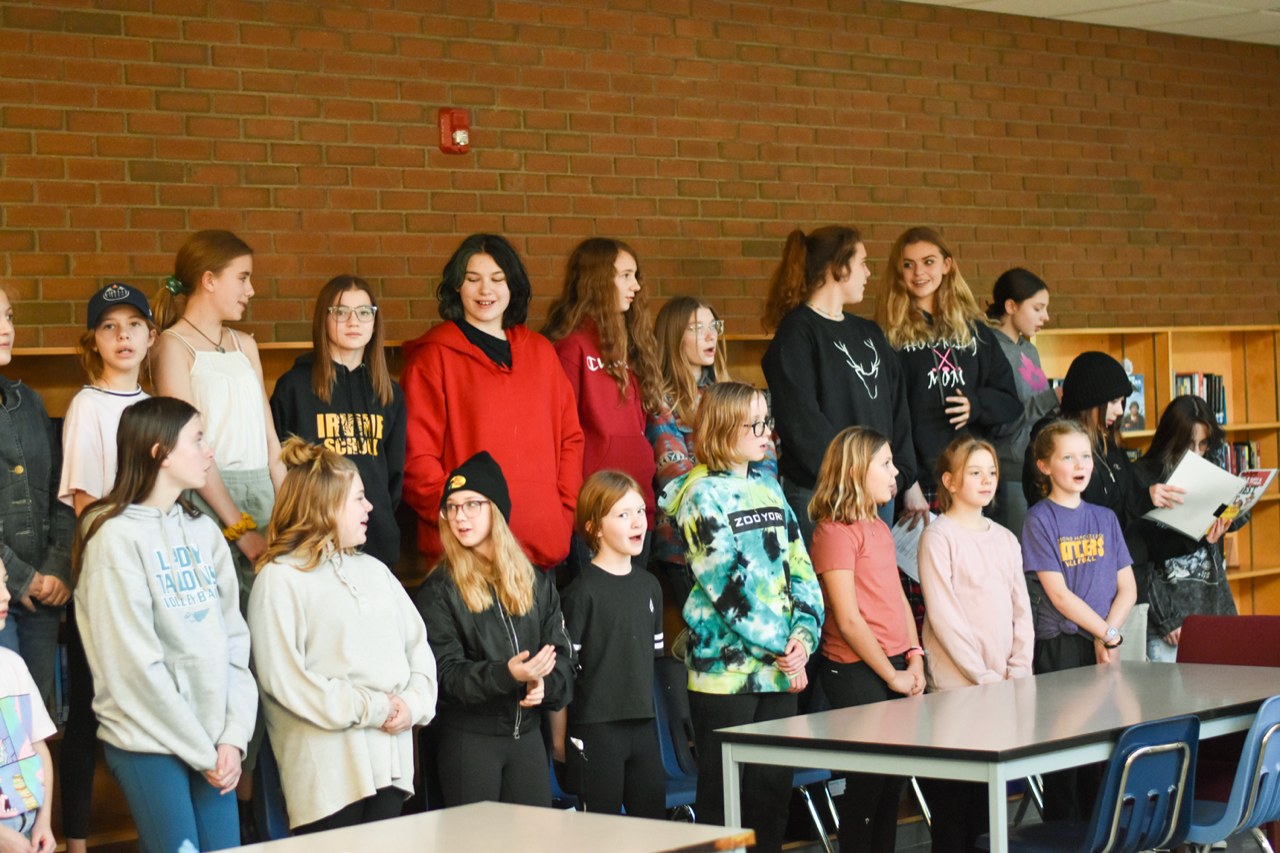 By Anna Smith
Commentator/Courier
Irvine School is bringing back the days of brave sheriffs, dastardly villains, and the spirit of the West with their Wild Wild West Musical.
This year's musical and dinner theater is coming close to curtain, with the event set for January 26th, and the entire cast is practising as hard as they can in these final days.
"These guys started around the beginning of September, started to get to know the play and started rehearsing twice a week for about three hours each day," said director Laura Kennedy. "Six hours a week: they're really dedicated. Now, we're really putting the hammer down. We're four days a week. And (this) week, we are rehearsing full time getting ready for this play."
Kennedy has been witnesses and worked with Irvine School students through theatre for around nine years now and has helped put together many plays. 
This year's selection of play was easy, said Kennedy.
"I always pick them by the music. We look at the play and I get the kids to look at the different plays they like and they're like, 'Oh, we like this plot'. Then, we sit down and listen to the music. So this is one that we had looked at last year, I believe," said Kennedy. "Then at the beginning of this year, we just had to nail it down. I let the kids have a lot of autonomy with this." 
While she does direct them, the students are afforded a lot of space to develop their characters to improve both the play and their enjoyment of it, as well as in the casting, where they decided their roles without any auditions.
"I first let them read through the whole play. I asked, 'which part would you like to play?' and then give them a chance. We did it democratically. We wrote it all down and then kids were just sorting through. It really worked out nicely," said Kennedy.
The dinner is being provided by the School's foods class, with the shop and technology CTF classes pitching in for props and digital assistance, respectively.
Overall, the performance stands to be one of the greatest yet, which assurances from the cast that the show will be full of suspense without a dull moment, and an ending that nobody will see coming.
"It's a comedy, it's interesting, and it gets a lot of laughs," said Faith Felesky, who will be playing Cowboy Bob Skratchit. "There's villains and there's bad guys and all the action."