Barnes won't seek UCP nomination
Posted on January 31, 2023 by Ryan Dahlman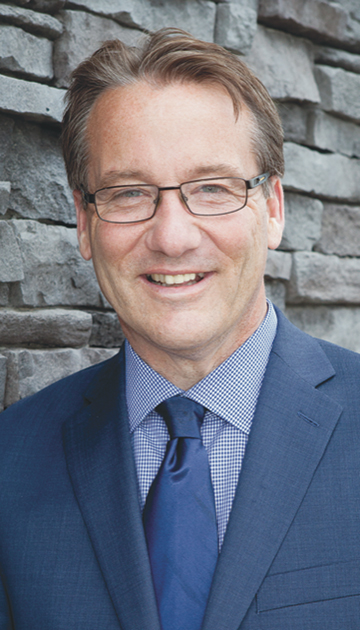 By Collin Gallant 
Alberta Newspaper Group
Drew Barnes says he will not run as a United Conservative candidate in the next election, but hasn't announced whether he will run for a fourth term as MLA as either an independent or under another party's banner.
Barnes, who won the Cypress-Medicine Hat riding as the UCP candidate in 2019, has sat without affiliation in the legislature since 2021 after his criticisms of then premier Jason Kenney led the caucus to remove him.
But, the door was left open for a return when Danielle Smith won the party leadership and the Brooks-Medicine Hat seat last fall. She told the News in October that Barnes could run in a nomination contest to represent the party (all ridings will hold a nomination process) but the decision was up to Barnes.
On Wednesday, he issued a statement definitively stating he would not seek to run for the party in four months time. That creates a three-way race for the nomination.
Barnes, who declined further comment until later this week, thanked constituents in the release, but also laid out future priorities.
"It has been an honour and a privilege to represent the families and communities of this region for more than a decade, and I will continue to put their thoughts and concerns first inside and outside the legislature," said Barnes.
He concluded: "Many are frustrated with the state of our political process, and even more with the inaction of past political leaders in addressing their concerns."
Barnes states the province should concentrate on affordability issues, but stressed that he supports "the concept" of Smith's Sovereignty Act and her leadership campaign promise to change the Alberta Human Rights Act to "end vaccine mandates and vaccine passport discrimination."
"Even with modest economic growth, most families have less left over at the end of every month … We need swift action to reduce taxes, insurance rates and utility costs," Barnes wrote.
That comes after several months of uncertainty ahead of a planned general election set for May.
At a November chamber of commerce breakfast in Medicine Hat, also attended by Smith, Barnes joked with the audience that he was still determining what he would do in an election expected in May 2023.
"I've spoken with constituents and they aren't making in any easier," he said. "Half want a UCP MLA in caucus, and half want me to continue as an independent."
Since then, Barnes has said he was hoping to discuss the potential for a "meaningful role" in the Smith-led government. Todd Loewen, another MLA who was ejected for calling out Kenney, joined cabinet after taking part in the leadership race.
Cypress-Medicine Hat riding association board chair Alan Rose said this summer he had hoped to open the nomination as soon as the UCP leadership race ended to unite party members in the riding.
"We have it set up and are close to finalizing a schedule," he told the News on Wednesday.
Three potential candidates have announced they will seek the nomination.
Robin Kurpjuweit is a current Cypress County councillor who sits on the board of the Federation of Canadian Municipalities.
City businessman Justin Wright ran in 2021 municipal election and was recently the chief financial officer of the riding association.
James Finkbeiner is a Redcliff native who recently returned to the city after working with the Western Standard online news agency.
Dustin Cartwright of the Green Party is the only candidate to be officially nominated by their party to run in Cypress-Medicine Hat.
The Alberta New Democrats will hold a local nomination contest on Feb. 28 when party members will choose between three candidates in retired teacher Tim Gruber, school board trustee Cathy Hogg and businessman David Martin.
The ballot in Brooks-Medicine Hat is expected to be a re-run of the fall byelection when Smith faced Alberta Party Leader Barry Morishita and Gwendoline Dirk of the NDP.
Those three are listed as the officially nominated general election candidates.