Fatal single-vehicle rollover in Cypress County
Posted on August 23, 2016 by 40 Mile Commentator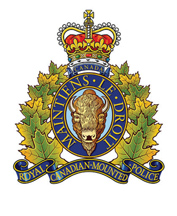 A 62-year-old woman has died following a single-vehicle rollover in Cypress County.
According to a statement released by the Redcliff RCMP on Tuesday afternoon, RCMP responded to the rollover on Township Road 114 at approximately 1:45 p.m. on Aug. 22.
The vehicle driven by the 62-year-woman entered the ditch and rolled. The driver succumbed to her injuries at the scene.
One male passenger of the vehicle was injured and taken to hospital, where he was held overnight.
No alcohol or drugs are suspected in this incident and no charges are pending. Names of the persons involved will not be released.