People encouraged to take precautions in securing property after theft from farm shop
Posted on August 23, 2016 by 40 Mile Commentator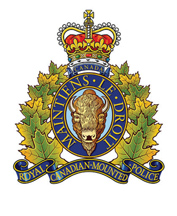 By Jamie Rieger
Bow Island/Foremost RCMP are reminding people to take precautions with their property after thieves made off with a motorbike and power tools from an area farm shop.
On Aug. 22, RCMP responded to a call of a break, enter, and theft from a farm shop. According to a police statement, sometime between 11:00 p.m. on Aug. 20 and 8:00 a.m. on Aug. 22, unknown person(s) entered the farm shop and stole a number of power tools, as well as a motorbike.
The RCMP is encouraging local home and business owners to take the following precautions to guard against similar incidents from occurring:
1. Do not leave valuable items in vulnerable areas that are easily hidden from sight.
2. Ensure adequate lighting is installed and maintained.
3. Consider installing a surveillance system. (Simple systems are now available at a reasonable cost.)
4. Document the Make, model, and serial numbers of your property. (This is very important.)
5. Be alert and report suspicious behaviour. Watch out for each other and call police if you see someone in a place they should not be.
6. If you are leaving your property unattended, be sure to have a neighbour check on it while you are gone.